7/8 Grade Chorus Claims NYSSMA Gold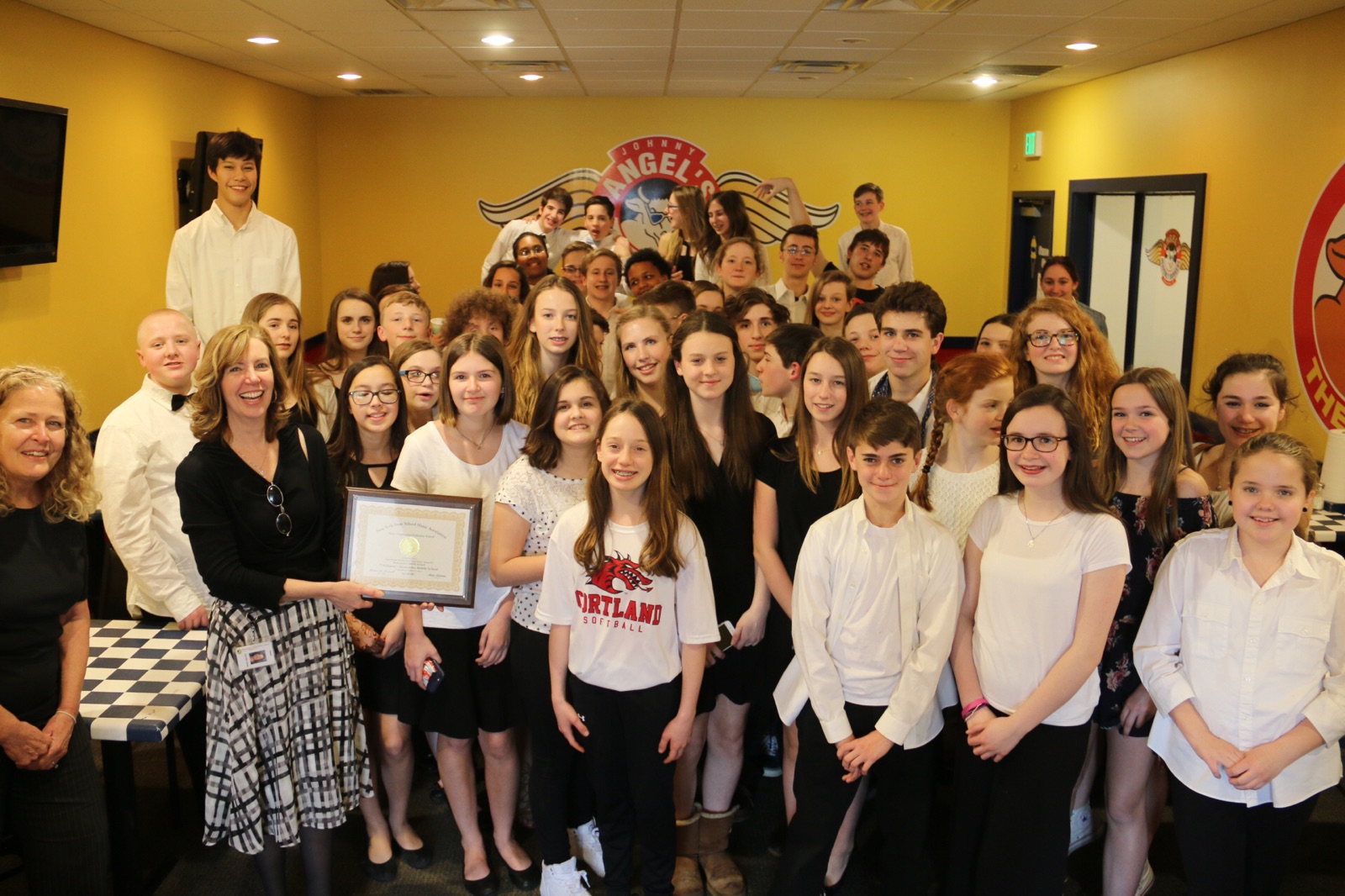 The 7th/8th grade Chorus recently travelled to Fabius Pompey High School for the annual NYSSMA Majors and came back with the GOLD!

The New York State School Music Association looks to advance music education across New York State for its membership and students in member school programs. Approximately 5,000 members belong to NYSSMA, with over 100,000 students participating annually in spring NYSSMA festivals held across New York State.

Congratulations to our 7th/8th grade chorus and Director Colleen Anna on this achievement!