Patches Visits 7th Grade Reading Class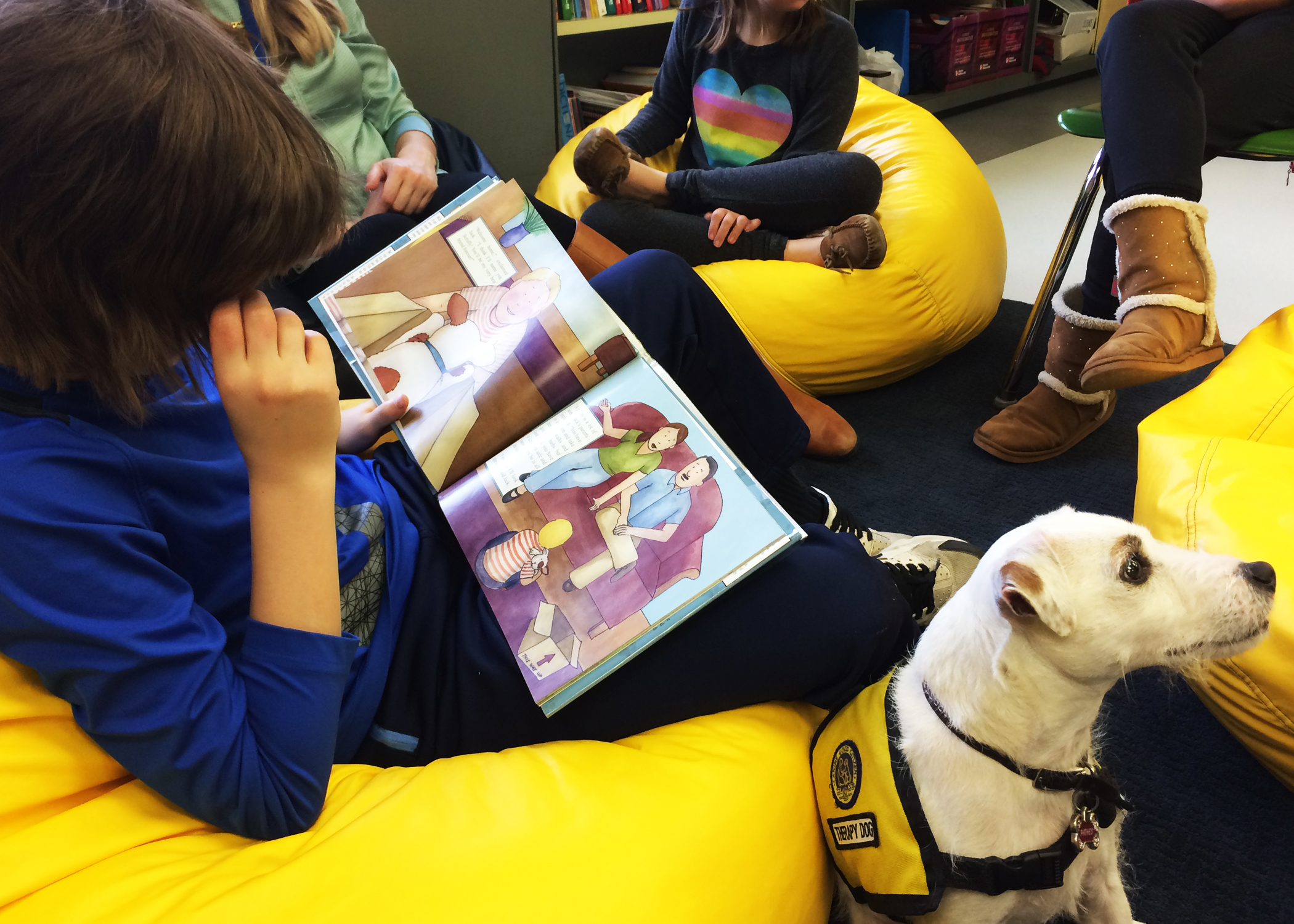 PHOTO - Patches the therapy dog took time out of his busy schedule to visit with Ms. Klunder's 7th grade reading class. (Kate Gillen photo)


SKANEATELES, NY (April 5, 2017) – Patches, a Paws of CNY therapy dog, recently visited Ms. Klunder's 7th grade reading class at Skaneateles Middle School.

A Parson Russell Terrier, Patches listened intently as students took turns reading in groups as Patches trotted through the room bringing bright smiles and colorful interaction to all in attendance.

Skaneateles Middle School Speech Language Pathologist, Kate Gillen, said the experience of seeing the kids read and interact with Patches was incredible.

"It really was incredible to watch students light up as soon as Patches entered the room," said Gillen. "The students immediately started interacting with each other. Students who typically need encouragement to ask questions and have back and forth conversations were chatting away. Having Patches in the room led to all sorts of discussions that the students could relate to and contribute to, as most of them have dogs too."

Following their reading groups, students had an opportunity to ask questions about Patches, as the week prior they learned about therapy dogs.

After spending nearly an hour with the students, Patches returned to duty.

Paws of CNY is a non-profit organization located in Central New York that is dedicated to enriching the lives of people and animals through mutually beneficial interaction.

Over 200 volunteers across Onondaga, Oswego, Cortland, Madison, and Cayuga Counties bring their pets to visit residents at more than 55 facilities in Central New York, bringing smiles to more than 800 people every month.

To learn more visit www.pawsofcny.org.

Keep in touch with events and happenings in relation to the Skaneateles Central School District by visiting online at www.skanschools.org or following the district's Facebook page at www.facebook.com/Skaneateles.Schools/.