Openings to Join High School Trip to NYC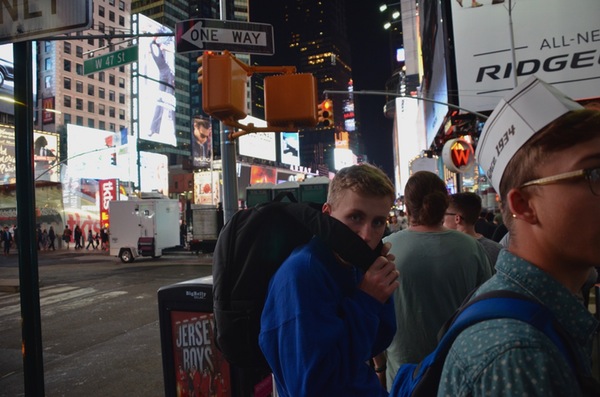 SKANEATELES, NY (March 31, 2017) – Skaneateles High School students are once again preparing to make their annual trip to New York City from October 6-9.

All Skaneateles High School students are welcome to take part in the trip with the group planning to attend the Whitney Museum of Art, Ellis Island, the 9/11 Museum, Sleepy Hollow Cemetery, and the All American High School Film Festival.

Skaneateles High School art teacher Jessica Sawchuk stressed that the trip is open to all students, not just art students.

"The trip is open for anyone," said Sawchuk. "I want to expose as many students as possible to the arts, as well as the many historical and cultural experiences that New York has to offer. We are making this trip different than the last two; there are a variety of activities."

Currently the group is looking for more students to join in order to make the trip deposit and guarantee travel. The deadline for the deposit is April 13.

Once the deposit is able to be made the group will hold several fundraising efforts to help decrease the overall cost of the trip. A chocolate sale, car wash, and sponsored breakfast gatherings are all planned.

For more information and to sign-up for the trip please contact Sawchuk by e-mail at jsawchuk@skanschools.org.

Keep in touch with events and happenings in relation to the Skaneateles Central School District by visiting online at www.skanschools.org or following the district's Facebook page at www.facebook.com/Skaneateles.Schools/.