Athletic Code Expansion Discussed by Board of Education to Include All Extracurricular Activities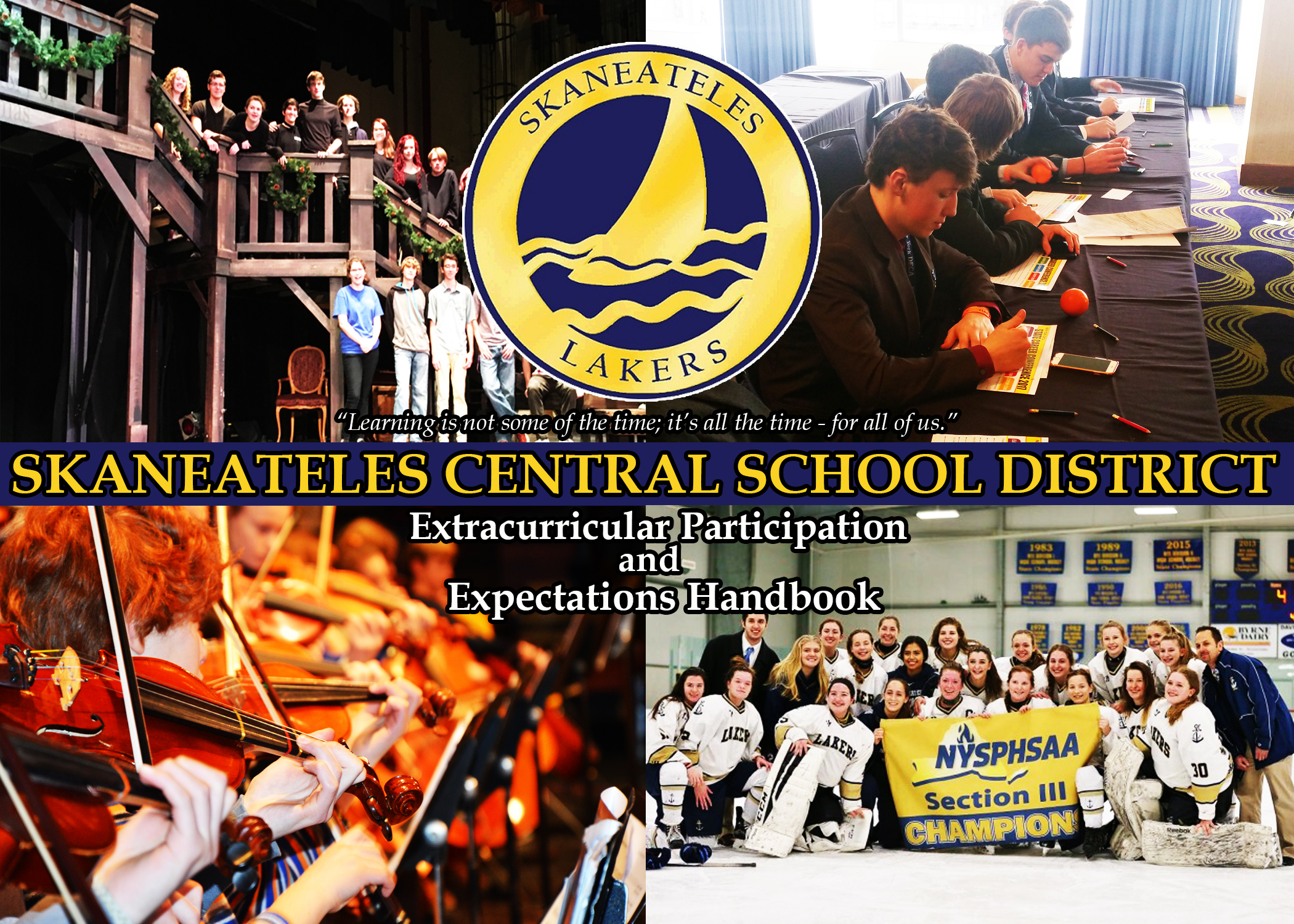 SKANEATELES, NY (March 24, 2017) – During Tuesday's Skaneateles Central School District Board of Education meeting, board members discussed the expansion of the current athletic code of conduct to include all extracurricular activities in a document known as the Extracurricular Participation and Expectations Handbook.

The handbook will contain a new set of policies and procedures for students and coaches, advisors, and adult leaders alike, which are aligned to the district's strategic plan and more specifically the 6 Dimensions of Wellness.

"We want as many of our students as possible to be involved in our extracurricular programs which are supported by the community," said Skaneateles Central School District Superintendent, Ken Slentz. "Whether in athletics, a competitive club such as DECA, or in in-house activity like our a cappella groups, we want our kids to understand the benefits of participation and the expected behavior within these chosen roles. If we are to be serious about preparing our students to be truly ready for their next level after graduation, investing in these opportunities as invaluable extensions of the classroom experience is most certainly a valuable strategy."

During the discussion, board members posed a number of questions that will help administration further refine the evolving document.

Once these refinements are complete, administration will reconvene the community advisory committee to review the document, provide additional suggestions, and then present to the board in June for adoption.

Keep in touch with events and happenings in relation to the Skaneateles Central School District by visiting online at www.skanschools.org or following the district's Facebook page at www.facebook.com/Skaneateles.Schools/.