Elementary Student Art Featured in S.J. Moore Fine Art Gallery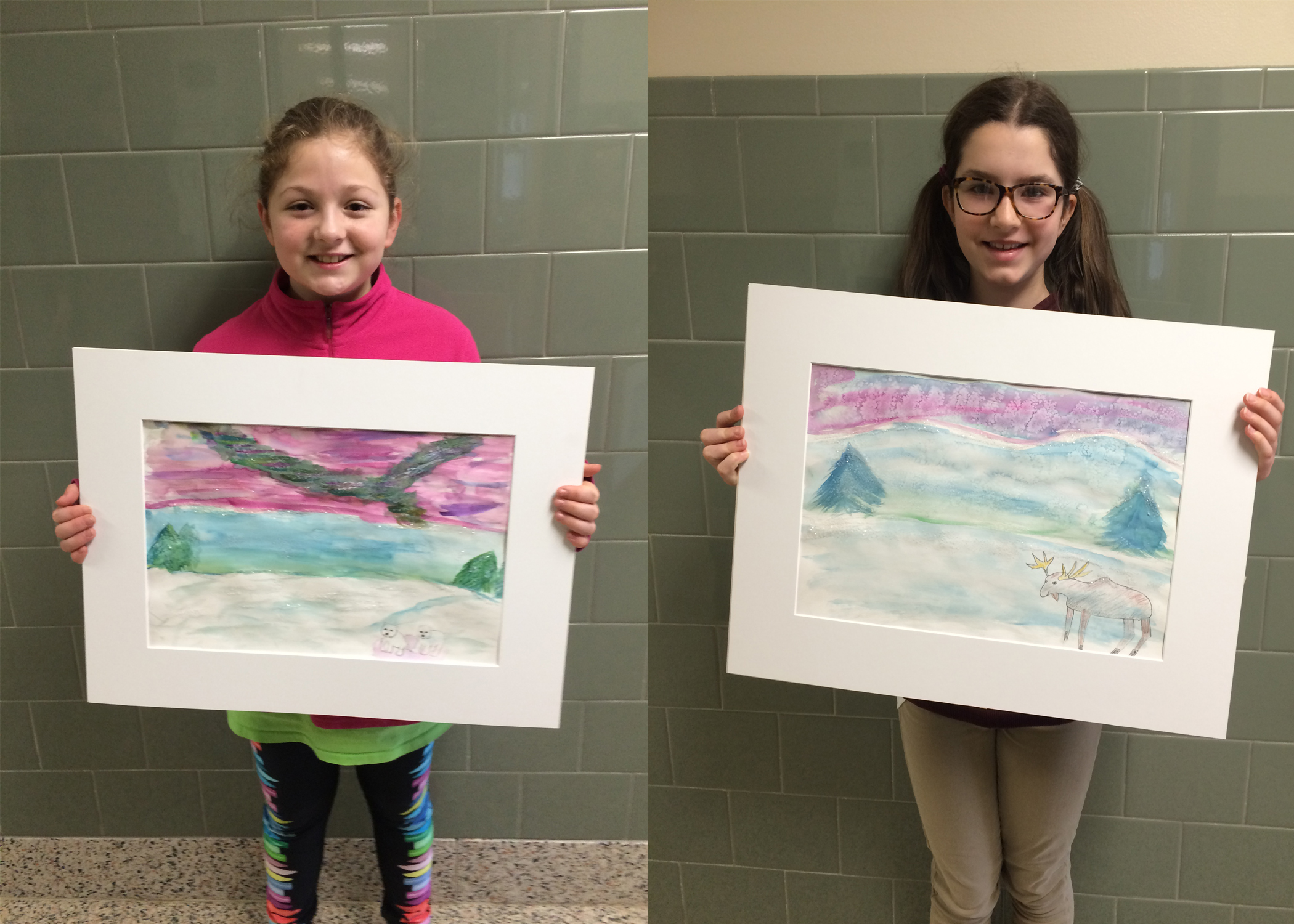 PHOTO: State Street School fifth graders Keady Azzam (left) and Elsa Marshall (right) are the first of a series of Skaneateles Elementary students to have their artwork featured in the S.J. Moore Fine Art Gallery. (Susan Barry Photo)
SKANEATELES, NY (March 6, 2017) – The S.J. Moore Fine Art Gallery, located at 5 E. Genesee Street in Skaneateles, is featuring artwork from two selected State Street Secondary School students for a two week period, rotating new work through the month of June.
State Street fifth graders Keady Azzam and Elsa Marshall, members of Susan Barry's art class, currently have pieces on display in the exhibit.
The S.J. Moore Fine Art Gallery provides a warm and welcoming atmosphere housing works done by well-known artists of the Finger Lakes.
Open Noon to 5 p.m. Friday through Sunday, appointments can also be made to visit the gallery by calling (315) 685-7888 or e-mailing sjmoorefineartgallery@yahoo.com.
Keep in touch with events and happenings in relation to the Skaneateles Central School District by visiting online at
www.skanschools.org
or following the district's Facebook page at www.facebook.com/Skaneateles.Schools/.