Author, Former NFL Pro Tim Green Visits State Street School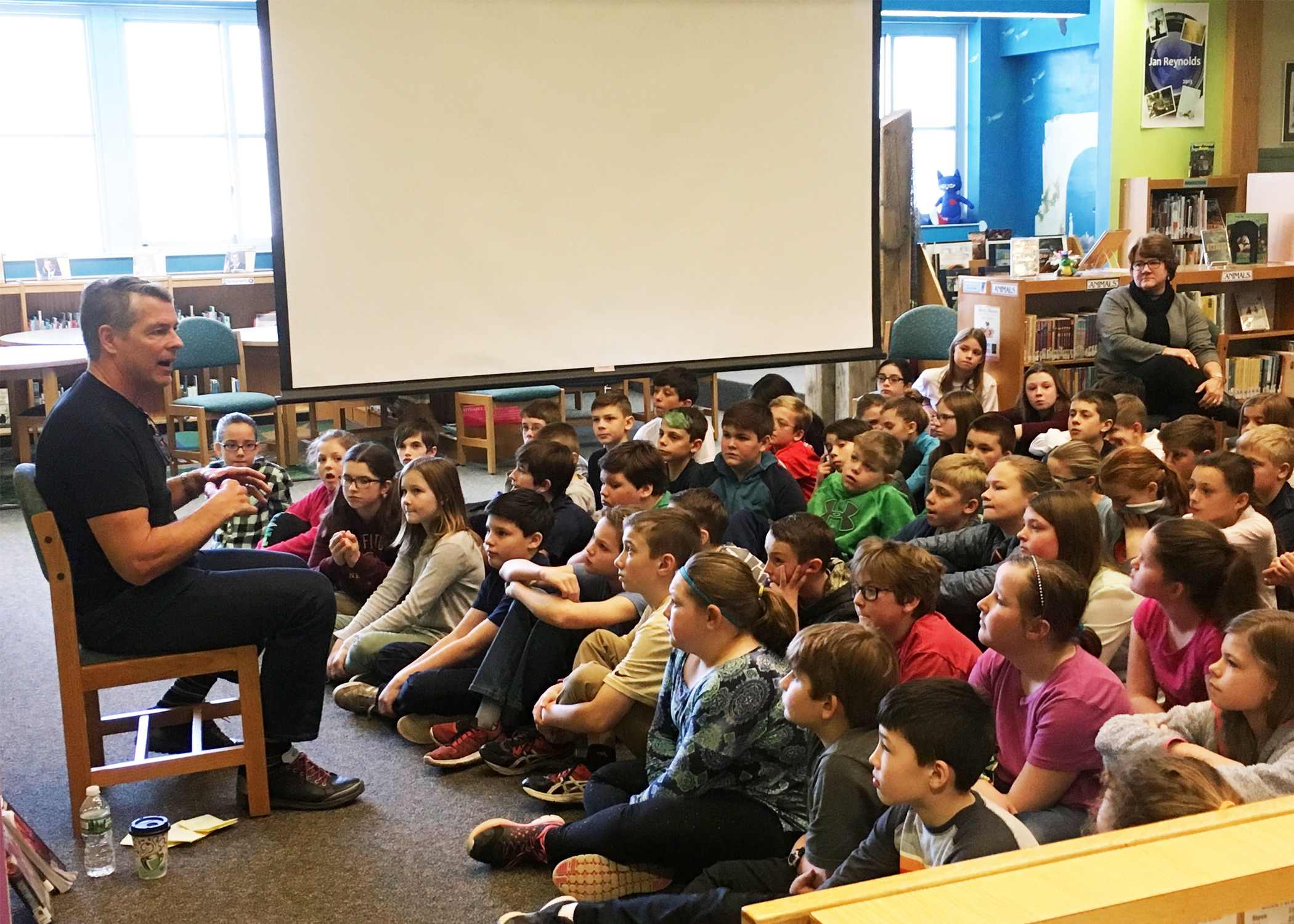 PHOTO - Tim Green, football star turned author, presented to a group of State Street School fifth graders on Friday about the importance of reading, education, and character. (Heather Buff photo)


SKANEATELES, NY (March 3, 2017) – Author Tim Green, a former Syracuse University football All-American and National Football League veteran, visited the Skaneateles State Street Secondary School on Friday afternoon.

Green, who resides in Skaneateles, presented to a host of fifth grade students in the State Street library.

While Green played in the NFL, he also studied law and began his writing career. After retirement from the NFL in 1994, Green wrote more than a dozen books for adults before writing a series of novels for young readers set in a world of sports taken from his own experiences as an athlete and a coach.

Green now spends time traveling across the United States to talk to students about the importance of education and character, in addition to the joys and benefits of reading.

In his travels, Green has visited over 1,000 schools and spoke to nearly a half million students, including those at State Street School.

Books in Green's line for students include Unstoppable, Baseball Genius, Force Out, Homerun, and more.

Next Friday, March 10 author David Kirk will continue the visiting author series at Skaneateles Central Schools, as he visits with students at Waterman Primary School.

Keep in touch with events and happenings in relation to the Skaneateles Central School District by visiting online at www.skanschools.org or following the district's Facebook page at www.facebook.com/Skaneateles.Schools/.