Text Feature Added to School Messenger Service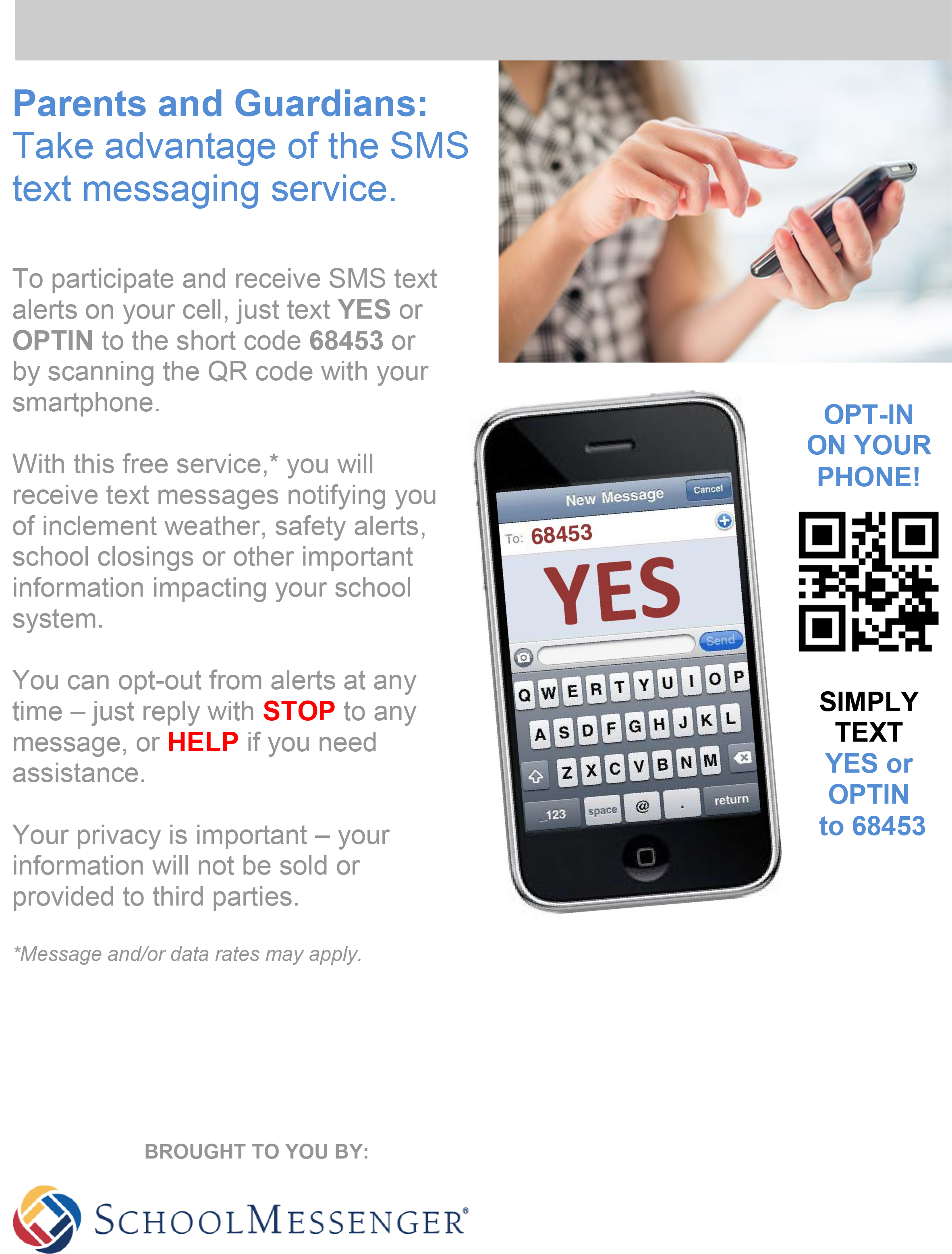 SKANEATELES, NY (February 17, 2017) – Based on a number of suggestions from parents and guardians following Wednesday morning's snow event, Skaneateles Central Schools has added a text feature to its School Messenger service, working as an added element to keep parents directly informed on district happenings.
The text messaging feature of School Messenger joins the previously utilized methods of e-mail and voice mail.
"This service provides yet another way for the district to contact parents or guardians in any emergency and/or closure situation," said Skaneateles Central Schools Superintendent, Ken Slentz. "We thank those who took the time to write in with various suggestions for improvements and to all of you for your assistance in getting us through the day on Wednesday morning."
Parents and guardians looking to receive SMS text alerts on their cell phone can simply text YES or OPTIN to the short code 68453.
Those with a smart phone can also scan the QR code at the top of the page.
Parents and guardians can opt-out from the alerts at any time – just reply STOP to any message or HELP if you need assistance.
Keep in touch with events and happenings in relation to the Skaneateles Central School District by visiting online at
www.skanschools.org
or following the district's Facebook page at
www.facebook.com/Skaneateles.Schools/
.