Kid's Night Out Scheduled for Friday at Middle School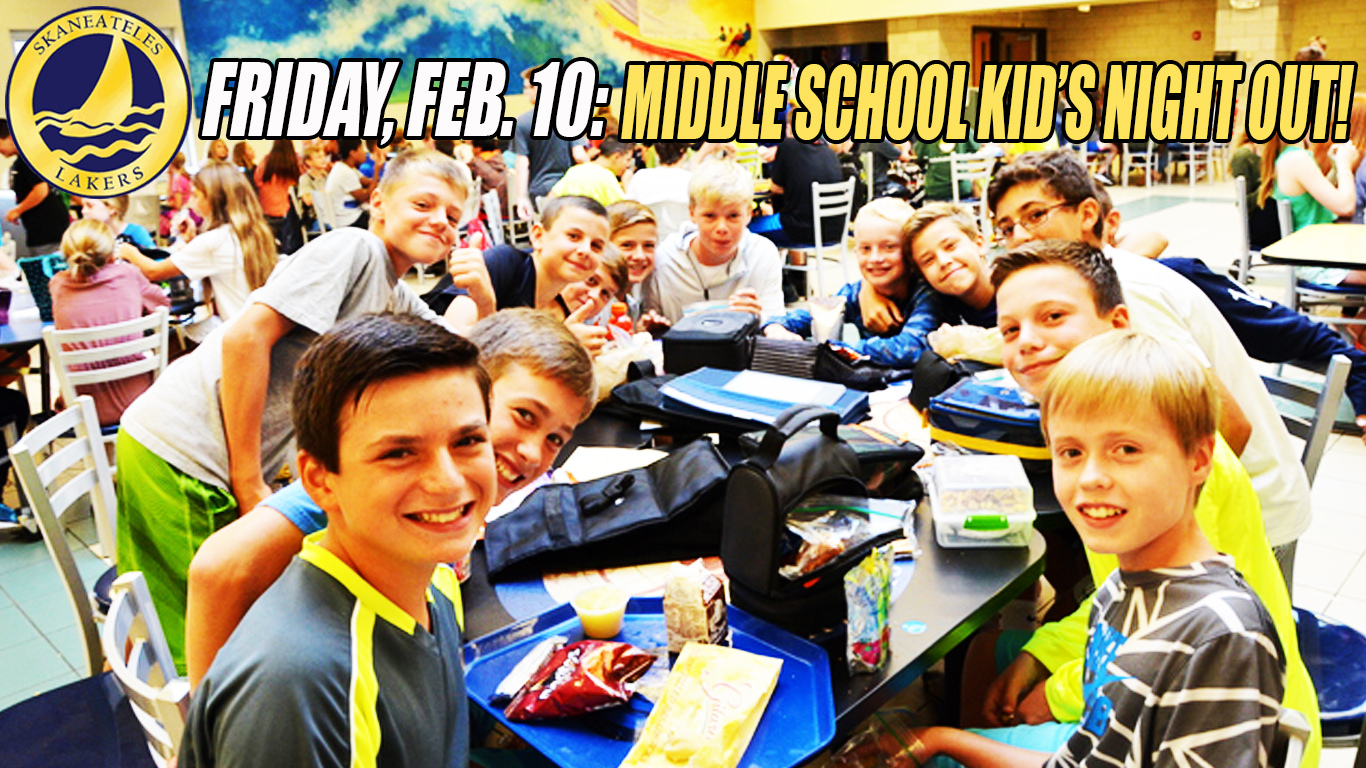 SKANEATELES, NY (February 7, 2017) – The Skaneateles Middle School PTC will be presenting Kid's Night Out this Friday at the Skaneateles Middle School from 7:30 to 9 p.m.

Kid's Night Out is open to all Middle School Students in grades six through eight, offering a variety of "night out" activities including a game room, bingo, karaoke, dodge ball, and a salon.

The annual gathering offers students the opportunity to experience a fun night out in a controlled environment.

Along with the help of teacher volunteers, snacks will also be provided.

The purpose of the Middle School PTC is to encourage and maintain close relations as well as to facilitate communications between parents and the Middle School. The PTC also promotes and funds enrichment activities for all Middle School students including Kid's Night Out.

Keep in touch with events and happenings in relation to the Skaneateles Central School District by visiting online at www.skanschools.org or following the district's Facebook page at www.facebook.com/Skaneateles.Schools/.