---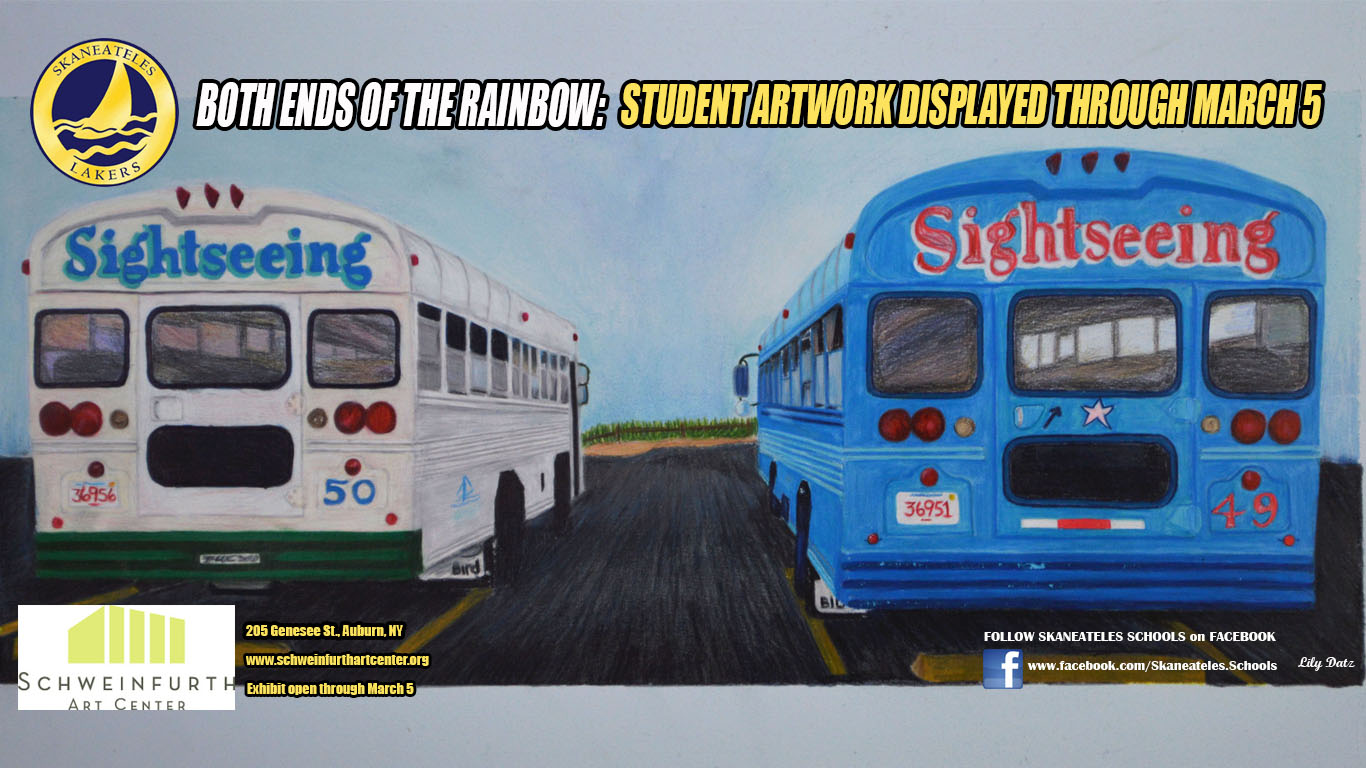 SKANEATELES, NY (February 2, 2017) – Schweinfurth Art Center's "Both Ends of the Rainbow" exhibit is featuring over 50 pieces of art from various Skaneateles Central School students.
The annual exhibit showcases approximately 1,000 pieces of artwork in total by regional K-12 students.
Located at 205 Genesee St. in Auburn, the Schweinfurth Art Center is a non-profit gallery which offers five exhibitions each year featuring regional, national, and international artists.

This year's "Both Ends of the Rainbow" exhibit opened on Jan. 29 and will run through March 5.
For more information on how to explore the "Both Ends of the Rainbow" exhibit and to take in several pieces of Skaneateles Central School student art visit the Schweinfurth Art Center online at www.schweinfurthartcenter.org.
To view an album of artwork and to keep in touch with events and happenings in relation to the Skaneateles Central School District visit the district's Facebook page at www.facebook.com/Skaneateles.Schools.