Student art promotes Addams Family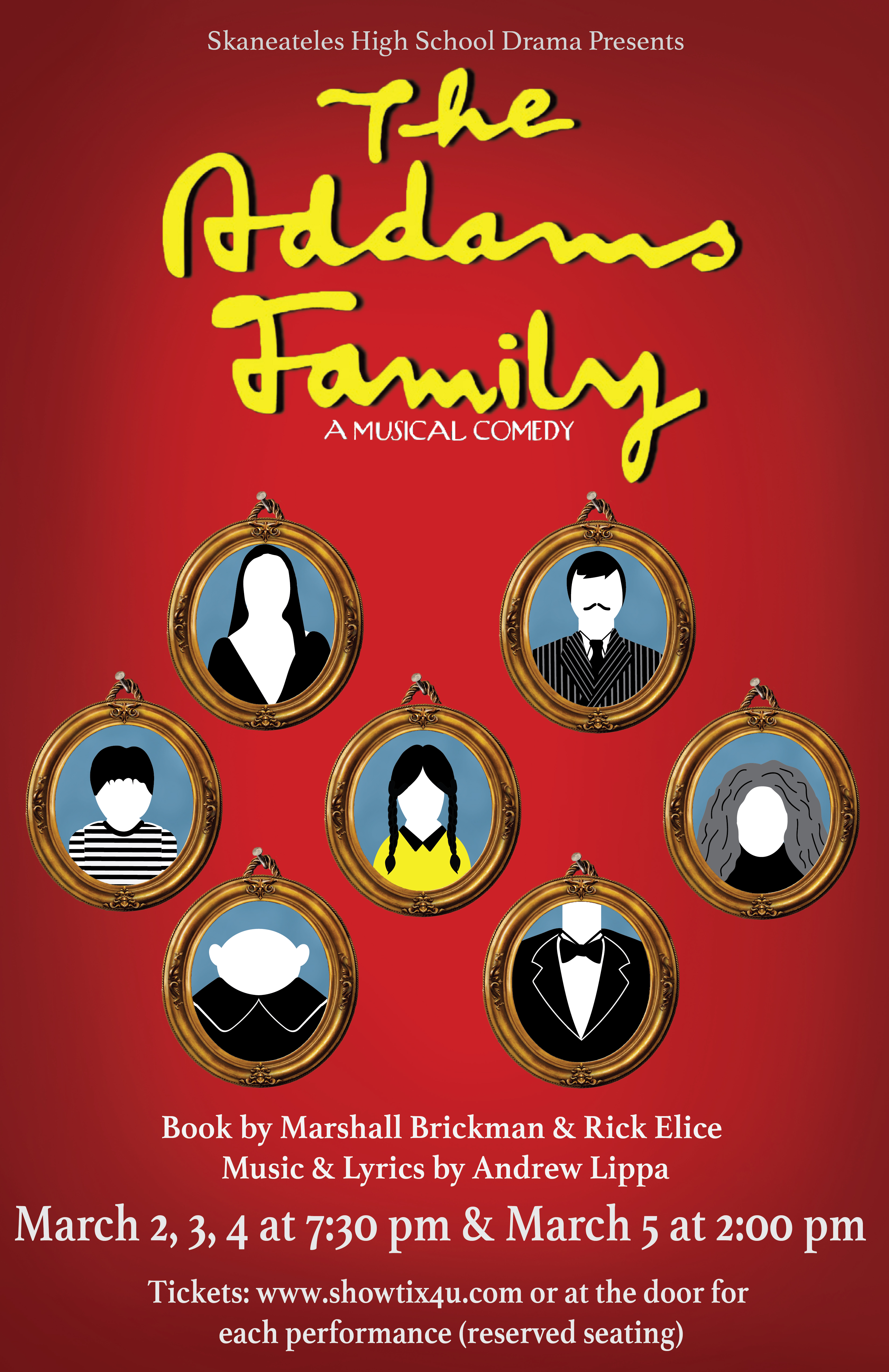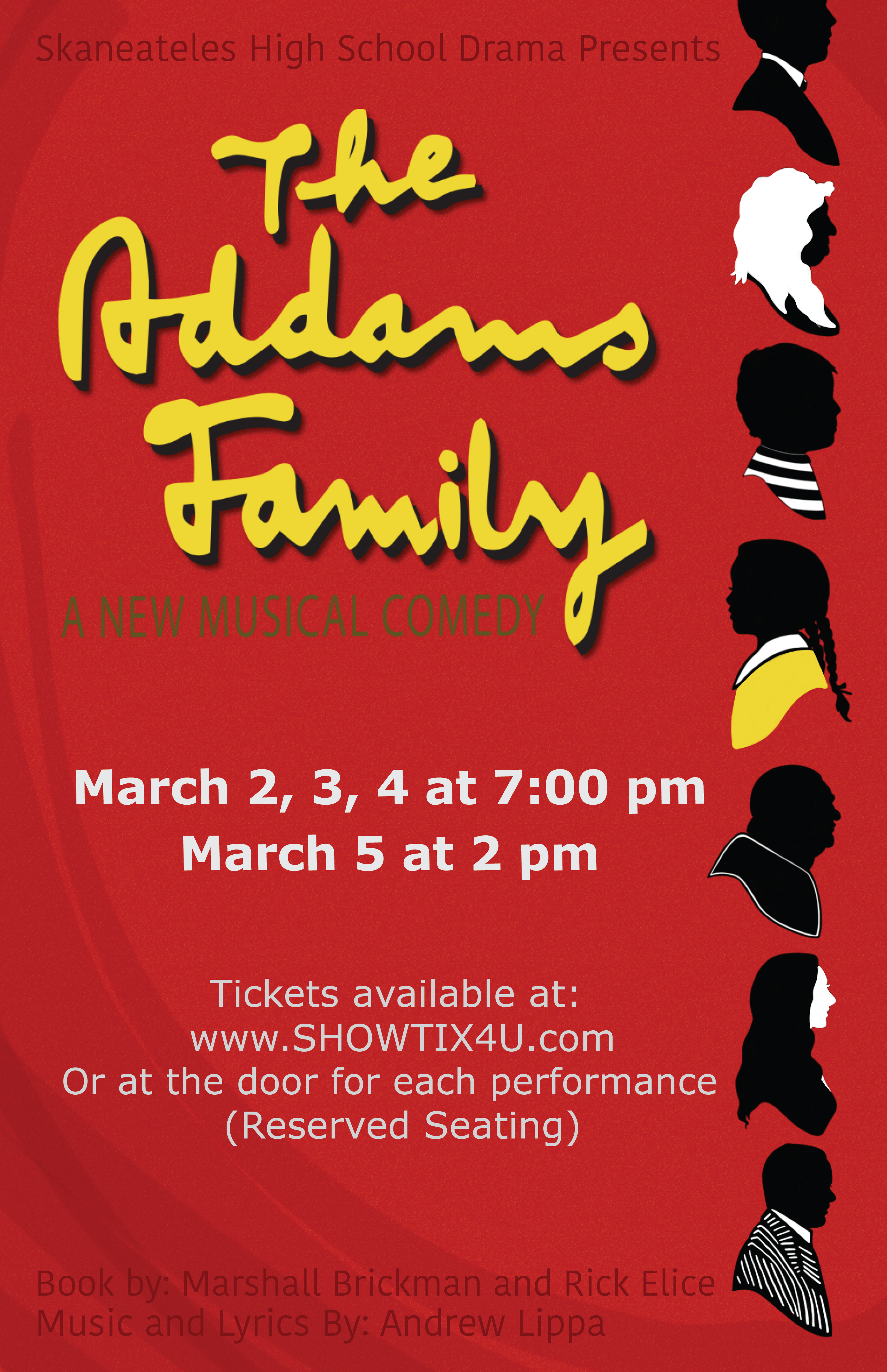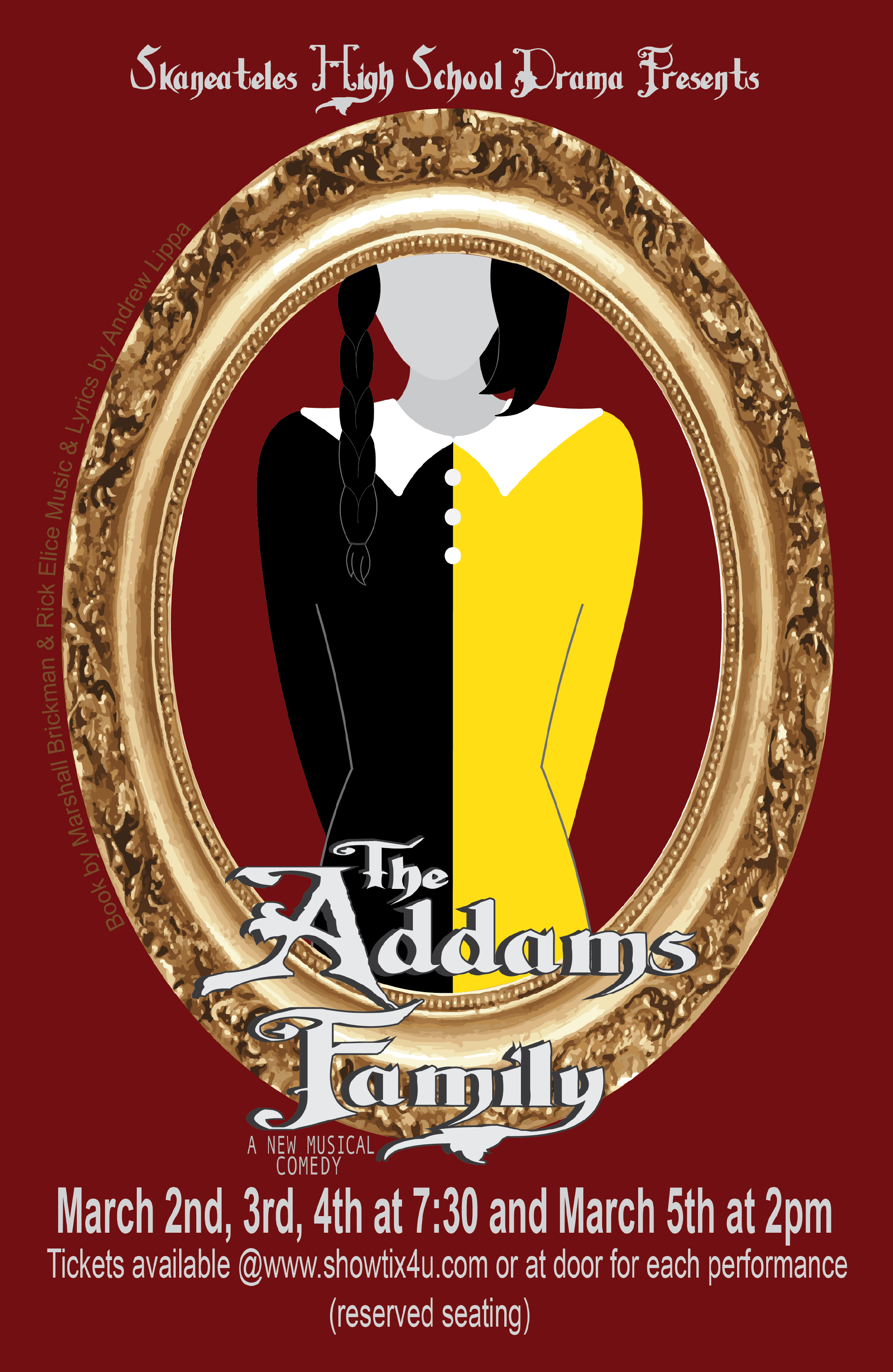 The high school drama production in early March is being promoted by students in the district's new graphic design course taught by Jessica Sawchuk.
Students were given the real world assignment of promoting the March 2-5 production of The Addams Family as the final project of the first semester, said Sawchuk. First, they researched the show and did sketches. After the students had started their work in Illustrator, designers from Chase Design visited the class to give feedback on things like placement, color and technique.
Mickey Kringer, drama director, also gave the students feedback, and later returned to choose which poster to use in promotion of the musical about the weird and wonderful Addams Family.
He liked the work so much that he chose three posters to go to the printer, which will create 50 posters of each. "He said that many famous musicals will have more than one design," Sawchuk said.
The featured designs are by Ali Grant, Charlotte Gardner and Taylor Carr.