Dedicated teacher team does it again!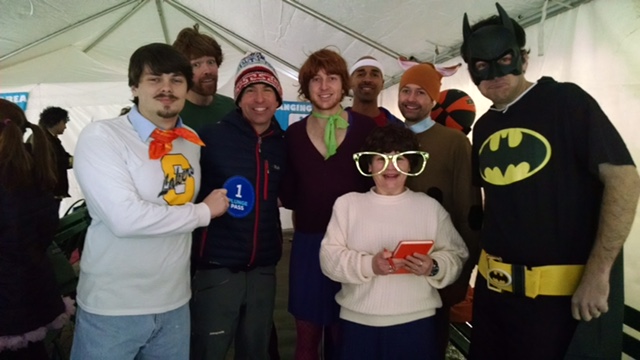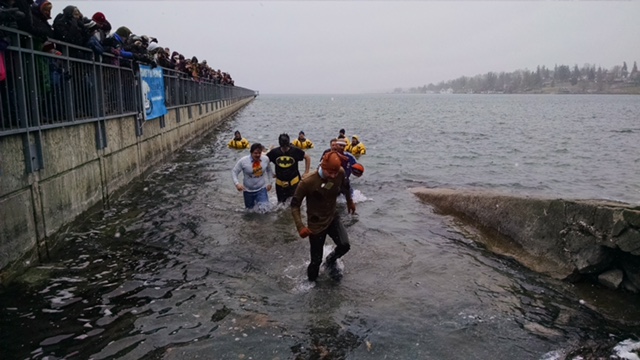 Congratulations to Team Brain Freeze, the eight member all-school teacher team, for taking the Polar Plunge in support of the Skaneateles Education Foundation, SAVES, and the Skaneateles Fire Department. Dressed as characters from the Scooby Doo Show, these brave and enthusiastic teachers raised $1,610 for the cause(s).
They call themselves "Team Brain Freeze" and have jumped together (in various groupings) from the very first year that the Skaneateles Sunrise Rotary Club started Winterfest. The team has grown each year and now includes a representative from each school.

High School teachers include Dan Kurzen, Brian Sevey, Justin Suhr, Josh Hares and Mary Blum. The Middle School is represented by Josh Williams and Corey Riley; and the elementary schools by Bob Broddus. The team that raises the most money (for the three local causes) wins a polar bear trophy. The trophy has "lived" at the high school for FOUR years as Team Brain Freeze continues to draw great support. Results are not in yet from this year's fundraiser, said Karen Price, who inspires the team each year in her role as Interact Club Advisor. (The Interact team takes the lead on fundraising).

Price praised the enthusiasm, dedication and comradery of the team, saying she is just blown away by them year after year. Seven actually took the plunge this year, due to illness, but the team is definitely eight-strong.