Sixth graders get tips from HS students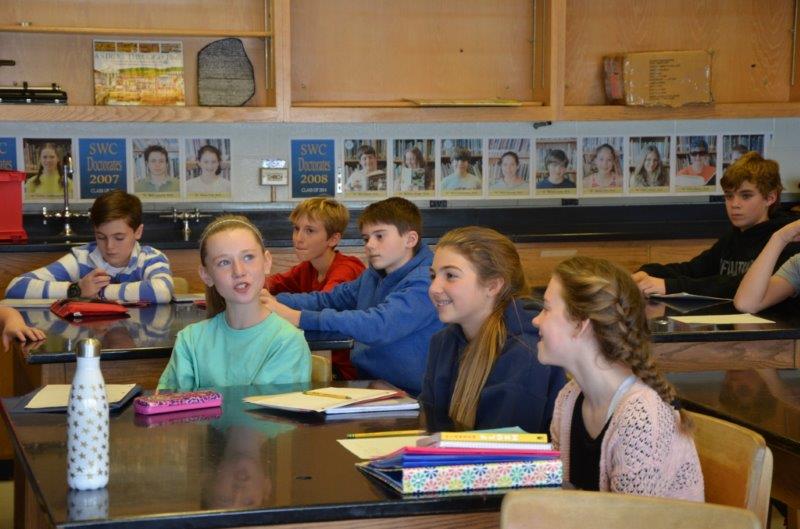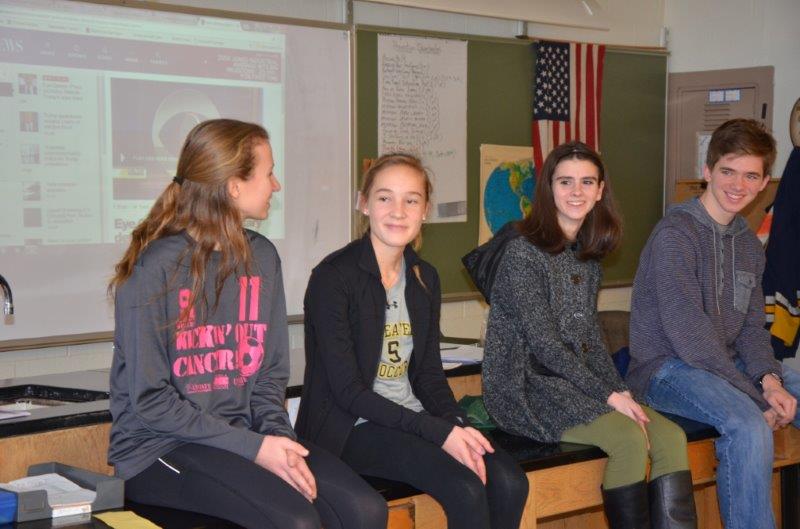 Skaneateles sixth graders focus on social media etiquette and usage during a two week unit in their social studies classes. This week, high school volunteers spent their study halls visiting with the younger students and sharing their wisdom.
Social Studies teacher Mitch Major said the unit is "basically social media 101" and is designed to help sixth graders learn the "dos and don'ts" of social media. The sixth graders learned the benefits and the pitfalls of using things like Snapchat and Instagram. They discussed things to consider before posting, such as: is it safe? Will it hurt anyone? Who will see it? They also learned to double check grammar and spelling before posting.