District News
<< Previous Next >> Viewing 21 - 40 of 1080 stories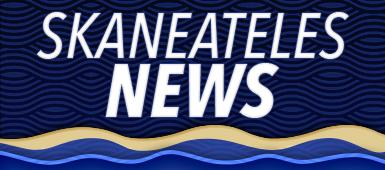 New Strategic Plan Approved at Recent Board of Education Meeting:

The Skaneateles CSD's new strategic plan, also known as its "Blueprint for Excellence", was recently approved by the Board of Education. The "Blueprint for Excellence" is the result of planning sessions that were held with our Board of Education, Leadership Team, staff, parents and community members. This plan will serve as a roadmap in our efforts to connect with each child and family while enhancing our connections as a school community. The full plan can be found at the link below.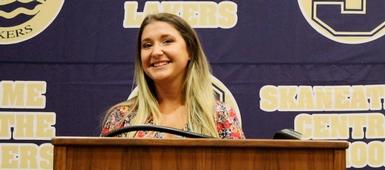 New Skaneateles Staff Take the Podium at New Staff Orientation:

New Skaneateles Central School District staff were in the spotlight on Tuesday, August 23 at new staff orientation. As new staff arrived at the District Office, they were greeted by administration and learned of the surprise in store for them: a press conference. "You are all going to be a part of our introductory press conference, because this is a big deal," said Gregory Santoro, Director of Personnel and Operations. Superintendent Eric Knuth kicked off the press conference by welcoming the staff to the District. "It's big. It's special," said Knuth. "Our goal is to have you here for a lifetime. We want you to learn with us and grow with us." Knuth then called each new staff member up to the podium and shook hands with ...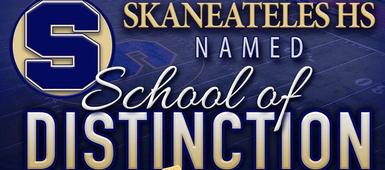 Skaneateles High School Recognized as a NYSPHSAA School of Distinction:

Spectrum News 1 recently featured Skaneateles High School's accomplishment as a School of Distinction. Watch the clip at the following link! https://spectrumlocalnews.com/nys/central-ny/CTV/2022/08/11/eight-cny-schools-receive--school-of-distinction--awards# It's no secret that the Skaneateles community takes great pride in its athletic and academic programs. The strong relationships between student-athletes, teachers, and coaches have led to success both in and out of the classroom and have recently contributed to another prestigious honor. Skaneateles High School was named as a School of Distinction by the New York State Public High School Athletic Association (NYSPHSAA), as 100 percent of the school's varsity sports teams earned scholar-athlete status ...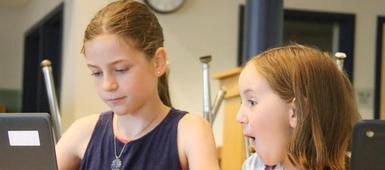 State Street Students Bring Computer Science Lessons to Life at Coding Camp: A group of State Street students recently used their coding knowledge and creativity while attending the district's Coding Camp. Under the instruction of State Street teacher Ellen Wolford, the students learned HTML coding with websites like Code.org, Scratch, and Bitsbox, and built upon those skills by programming robots. "We started on Code.org first, because it lays the groundwork of coding really well," said Wolford. "Then we moved on to more advanced programs like Bitsbox and Scratch." Bitsbox is designed to look like a tablet, where users can customize the settings of the tablet and apps by manipulating the code.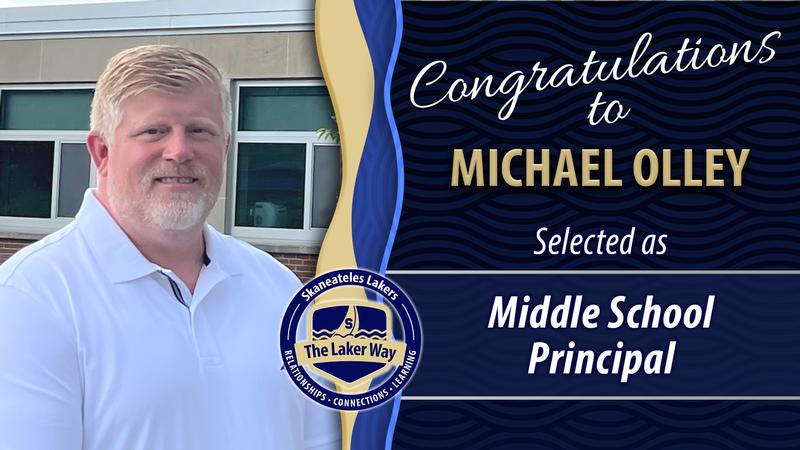 Skaneateles Resident Looks Forward to New Chapter as Middle School Principal:

An experienced educator is coming home to serve as a Principal in the Skaneateles Central School District. Michael Olley was recently approved by the Board of Education as the new Principal of Skaneateles Middle School. Olley has spent the past 25 years in the Liverpool Central School District, working in various roles as a teacher to an administrator. He is currently the Principal of Soule Road Middle School. "We are so excited to welcome Mike Olley to our Skaneateles family as our new Middle School Principal," said Eric Knuth, Superintendent of Schools. "Mike's experience, student focus and commitment to building strong relationships will make him an excellent addition to our outstanding Middle School team." Five years ago, ...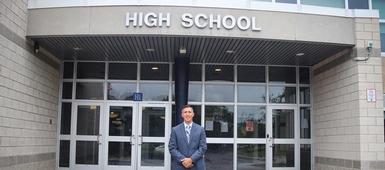 Skaneateles Middle School Principal Selected to Lead High School:

Many Skaneateles Central School District families have known Michael Caraccio as the Middle School Principal, a position he has held for the past five-and-a-half years, but he will be in a new role moving forward. On Tuesday, July 5, the Board of Education appointed Caraccio as the High School Principal. "We are so pleased to welcome Mike Caraccio to Skaneateles High School," said Eric Knuth, Superintendent of Schools. "Mike is a proven leader who recognizes the value of building strong relationships and connections with students and families. This is an especially unique opportunity as so many of those relationships and connections have been formed during his time leading Skaneateles Middle School. His dedication to student growth and learning is ...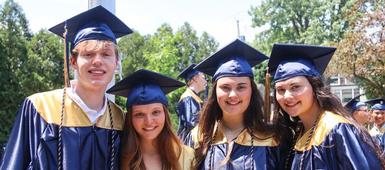 Congratulations, Class of 2022!:

We were thrilled to honor the Class of 2022 at our Commencement on Sunday, June 26! Photos are available to view and download at: https://drive.google.com/drive/folders/1Ml6KLCDH7o4bxS6z5JszWGeCwHd48D5k?usp=sharing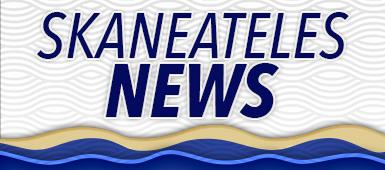 2022 End of Year Movie:

Watch the 2022 end of the year movie below, or at this link! https://youtu.be/HSHgstYxoFI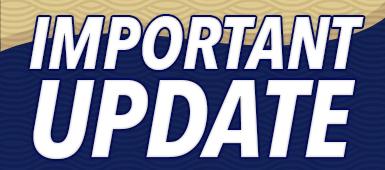 5th Grade Musical, "A Year with Frog & Toad" Rescheduled to 4PM on June 17:

Due to the weather yesterday, State Street's 5th grade students will perform A Year with Frog & Toad TODAY, June 17 at 4:00pm in the High School Auditorium! Everyone in the community is invited to see our final and free performance. Our first show went spectacular yesterday! We can't wait to see you all in the audience!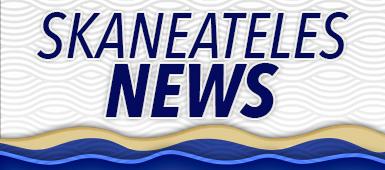 2022-23 UPK Pilot Registration:

Below please find the letter, checklist and registration packet to apply for the 2022-2023 Pilot UPK lottery that will be held the week of July 5, 2022. All information is due by 3:00 on June 30, 2022. Thank you for expressing interest in our initial survey.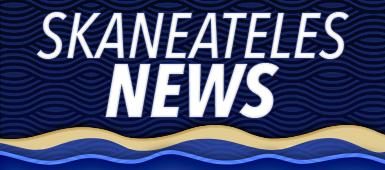 Skaneateles High School is Proud to Award the COSBA 2022 Award to Grace Peterson:

Skaneateles High School is proud to award the COSBA 2022 Award to Grace Peterson. "Grace is a wonderful ambassador of Skaneateles High School. Her accolades are bountiful, and her ambition and drive are unequivocally represented in the fact that she is graduating a year early. As an early graduate, Grace was required to take summer classes and double up in other curricular areas to meet all state and local requirements. She did this with great dedication, and her overall GPA puts her among the ranks of the most distinguished students in our high school. Grace made the decision to graduate early mostly because she wanted to dedicate more time to her personally established business in the fashion industry, before heading off to college. Grace is the epitome of the "well-rounded" ...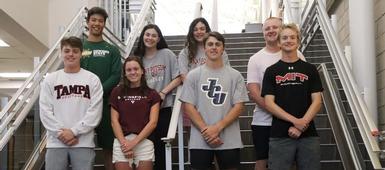 Athletes Set to Pursue Athletic, Academic Passions at Division II & III Colleges:

Several Skaneateles High School athletes will continue to pursue the sports they love at Division II and III colleges this fall. They have all been recruited or have committed to play at schools where they will also follow their academic passions. Congratulations to the following students: Ashton Bennett— playing Football at MIT Jack Buff— playing Lacrosse at Utica College (not photographed) Rachelle Cain— playing Hockey at Potsdam State Rebecca Cain— playing Hockey at Potsdam State Grace Conan— running Track at Springfield College Shawn Luce— playing Golf at California University of PA Colin Morrissey— playing Lacrosse at John Carroll Tylar Moss— playing Soccer at University of Tampa Trenton Pearson— playing ...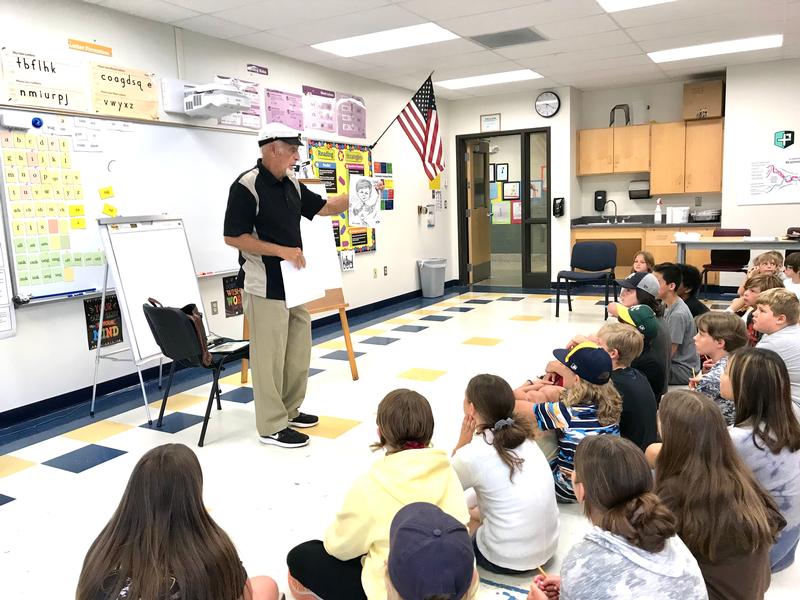 Artist With Special Connection to State Street Speaks to Students About Career:

A successful artist recently visited State Street Elementary to speak to students about his career. Walt Schoonmaker, who most recently created caricatures, showed off examples of his work and even drew a caricature of art teacher Sue Barry. His visit held extra meaning for two State Street students. Walt is fifth-grader Hayden and third-grader Henley's grandfather.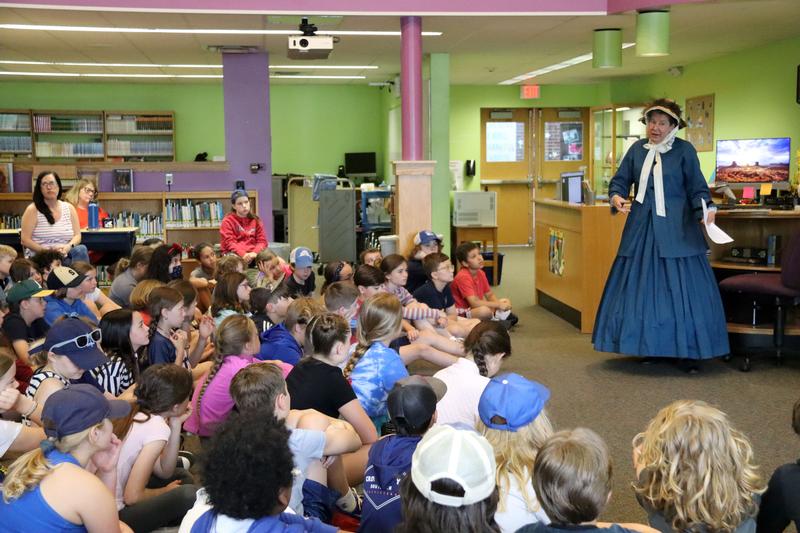 Retired Skaneateles Teacher Returns to State Street for Civil War Presentation:

Fifth-grade students recently saw a familiar face in the State Street library, as retired teacher Nancy Fortais returned to the building to teach students about the roles of men and women in the Civil War. Fortais, who has always been interested in the history of the Civil War, also spoke about the background of a book the students recently read: The Boys' War by Jim Murphy. Fortais explained that many young men- boys, even- in the war played in the band, while women baked goods and knitted clothes for soldiers. Fortais was dressed up in a traditional women's outfit for the presentation: a bonnet, traveling dress, hoop skirt, detachable sleeves, and boots. Fortais also told the students about the significance of Memorial Day. In 1866, Americans wanted to honor the ...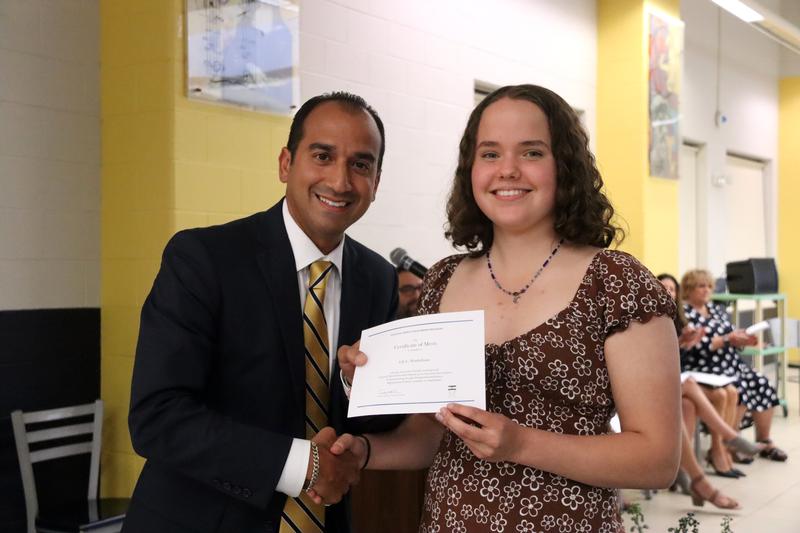 Skaneateles High School Recognizes Exceptional Students at Annual Honors Convocation:

On Tuesday, May 23, dozens of exceptional Skaneateles High School students and their families attended the annual Honors Convocation in the High School cafeteria. As students arrived, they were greeted by administrators and entered the cafeteria to the sounds of superb music performed by orchestra students. High School Principal Greg Santoro addressed the audience at the beginning of the ceremony. "This is always a very special evening as we recognize the accomplishments of our students," said Santoro. Santoro announced awards for the evening, along with Art Coordinator Heather Buff, Music Coordinator Michael Major, Humanities Coordinator Francine Grannell, STEM Coordinator Brian Cohen, and High School Counselors Brittany Manuel, Mary Lou Ingram, and Jessica Walsh. ...
<< Previous Next >> Viewing 21 - 40 of 1080 stories