Food Services Program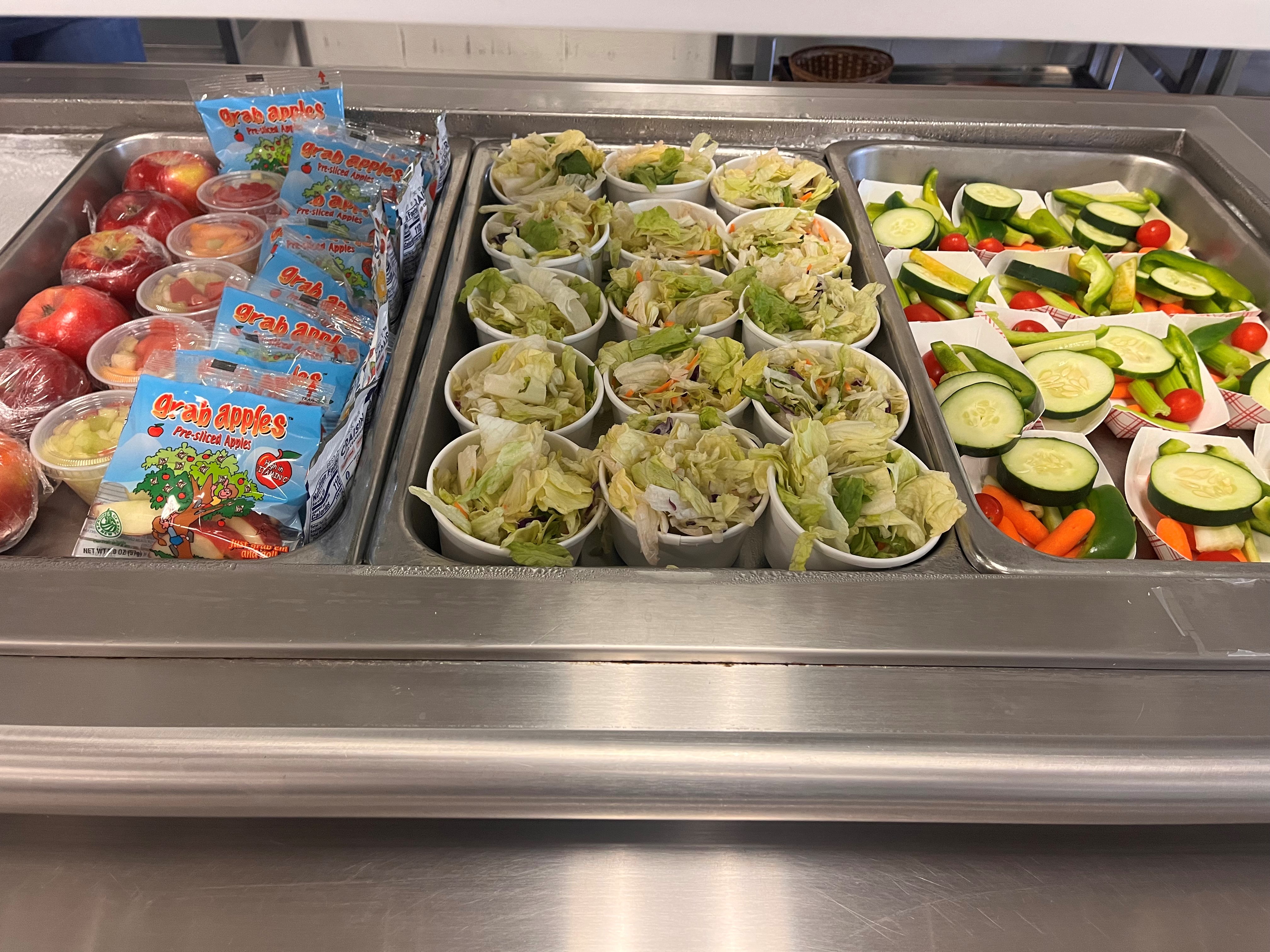 #NYS Grown Fresh Fruit & Vegetables Offered Daily

Skaneateles CSD Food Service Department

Meal prices for 2023-2024: Breakfast at the Middle School & High School $2.00; Lunch All Schools $3.25
Reminder About Free & Reduced Applications – Need to be renewed YEARLY
Reminder to parents that Free & Reduced Applications NEED to be renewed YEARLY. Children carry over their status for the first 30 days of school, until October 2023.

Click here to fill out and submit the Free and Reduced Lunch Application Form online.


Click here to fill out Parent/ Guardian Consent to release Eligibilty information for Free and Reduced Price Meals.

How will Lunch Be Served This Year?
Elementary students will order lunch in the classroom daily. Middle and High School students will order as they go through the cafeteria line.
My School Bucks
My School Bucks (www.MySchoolBucks.com ) is a payment service that provides an easy way to add money to your student's meal account and view their transaction history. Students may purchase ala carte items and snacks using their school lunch account. Checks made payable to Skaneateles Lunch Program may also be given to your schools's cafeteria to put money on your child's account.
Food Allergy Information
Your child's safety is important to us. To ensure that Skaneateles Central School Districts Food Service Department is aware of your childs particular dietary restrictions, such as allergies or diabetes, it is necessary for the parent or guardian of the child to submit a doctors note to the school nurse every year.

You NEED to give permission to the nurse to realease the information to the Food Service Department. This is to comply wiht the HIPPA Privacy Rule. Please send in a parent Letter and documentation from a medical authority stating the foods that are potentially dangerious or life threatening.

If your child is lactose intolerant, a signed medical note from your physician (required by the state) must be filed in order for an alternative drink to be offered in place of milk. This must be a medical condition, not a preference and does not apply to A La Carte Food items.