Food Services Program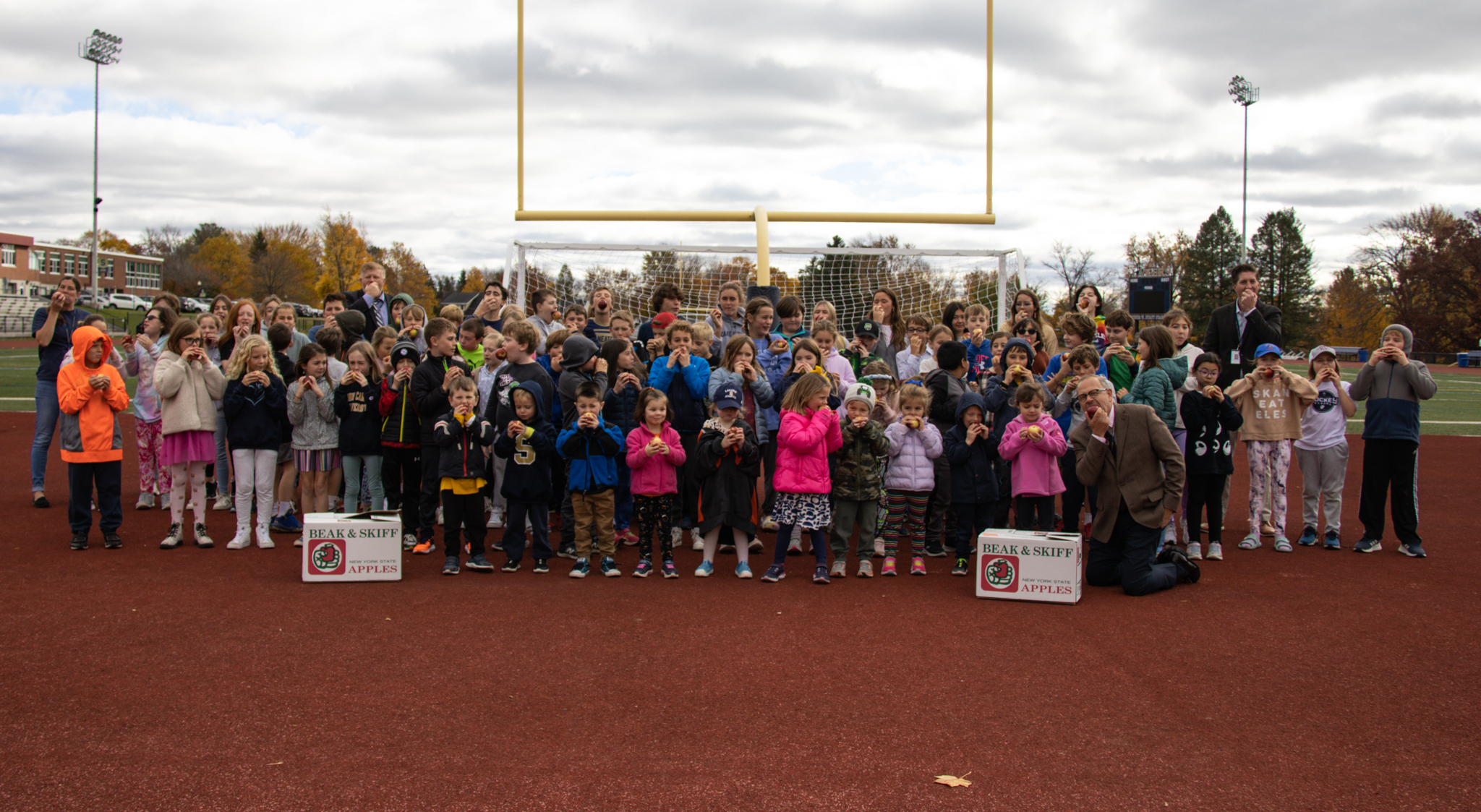 #BigAppleCrunch #FarmOnBite #HowBigIsYourBite #Beak N Skiff Apples
Bringing awareness to local farms
USDA Free Meal Program Ending
The Federal child nutrition waivers that allowed all students access to free meals ended on June 30, 2022. This means that Skaneateles CSD will no longer be able to provide free breakfast and lunch to all students for the 2022-2023 school year.

We would like to let the community know that this was not a decision made by Skaneateles CSD. The funding to provide free meals to all students was not included as part of New York State's annual budget and therefore has caused districts to navigate back to charging for meals. We as a district and many others across the state were not in favor of this and continue to lobby against their decision.

Families who qualify for free or reduced price meals must complete a meal application for the 2022-2023 school year and meet income qualifications in order to receive free meals. Households who do not qualify will need to resume paying for breakfast and lunch.

Meal prices for 2022-2023: Breakfast $2.00; Lunch $3.25
Reminder About Free & Reduced Applications – Need to be renewed YEARLY
Reminder to parents that Free & Reduced Applications NEED to be renewed YEARLY. Children carry over their status for the first 30 days of school, until October 19, 2022.

Click here to fill out and submit the Free and Reduced Lunch Application Form online.

How will Lunch Be Served This Year?
Elementary students will order lunch in the classroom daily. Middle and High School students will order as they go through the cafeteria line.
My School Bucks
My School Bucks (www.MySchoolBucks.com ) is a payment service that provides an easy way to add money to your student's meal account and view their transaction history. Students may purchase ala carte items and snacks using their school lunch account. Checks made payable to Skaneateles Lunch Program may also be given to your schools's cafeteria to put money on your child's account.