District News
Next >> Viewing 1 - 20 of 943 stories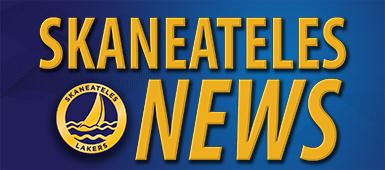 2021 Honors Convocation:

We were thrilled to hold our annual Honors Convocation in person! Masks were briefly removed as students walked up to receive their awards for photos. Check out the photo gallery from the evening here: https://www.facebook.com/media/set/?vanity=Skaneateles.Schools&set=a.2836570659986416 Award winners are listed below. Congratulations to all of these outstanding students! National Merit Commended Student: Benjamin Wells National Merit Scholarship Semifinalists: Liliana Arias and Matheu Campbell Scholarship for Academic Excellence: Matheu Campbell, Frank DeRosalia, Kevin Guo, Tynan Jones and Benjamin Wells The Senior Distinction Award in Art: Sophia Wingfield The Senior Distinction Award in Band: Sophia Cattalani The ...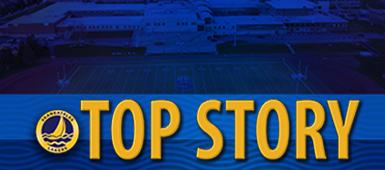 Seniors Receive Graduation Cords at Honors Breakfast:

Seniors recently received their cords for graduating with honors, and graduating with honors with distinction at a special breakfast and ceremony. Check out more photos on our Facebook page: https://www.facebook.com/Skaneateles.Schools/posts/2835700113406804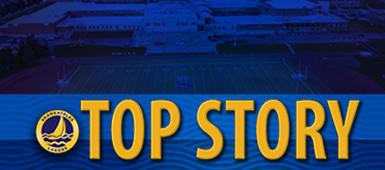 Eight Seniors Slated to Play Division III Sports Next Year:

Congratulations to the following seniors who will play a Division III sport next year! Ken Byrne- Football at MIT Campbell Torrey- Hockey at Arcadia University Gavin Cheney- Lacrosse at Clarkson University Ashley Drotar- Swimming at SUNY Geneseo Joe Norris- Cross Country at Emerson College Josh Reed- Cross Country/Track and Field at SUNY Plattsburgh Will Swarts- Cross Country/Track and Field at Alfred State Logan Miller- Soccer at John Carroll University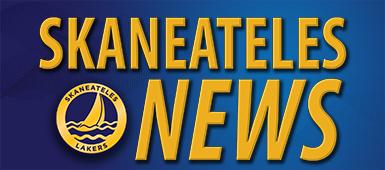 Skaneateles Middle School Drama Club Presents Schoolhouse Rock Live, Jr!:

The Middle School Drama Club is proud to present Schoolhouse Rock Live, Jr.! Please help us support our Middle School performers who lost their production in 2020 (Beauty and the Beast) due to the COVID-19 closure. This year's group has brought you a 45-minute blast from the past - how many of us remember those Schoolhouse Rock songs that taught us so much in just one little ditty? From Zoom rehearsals to live (under one hour) rehearsals to nearly normal rehearsals at The Rev (formerly Merry-Go-Round Playhouse), these young performers have worked so hard to bring us all a theatrical production during the most odd times! Please enjoy the show and consider donating in any way you see fit to help us get this program back on its feet! LIVE PREMIERE: Friday, June 4th Skaneateles ...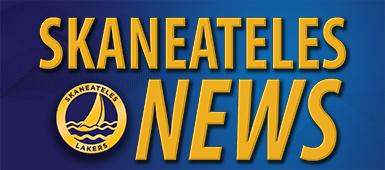 CRRSA and ARP Community Meetings:

May 25, 2021 Dear Skaneateles family, We are reaching out to solicit community participation in planning for two grants made available to our district via the Coronavirus Response and Relief Supplemental Appropriations Act (CRRSA) and the American Rescue Plan (ARP). These grants combined will bring in over one million dollars in federal funds over the next four years and provide a unique opportunity to address specific student needs we are seeing in our school community. To that end, we need your help and will be holding two community forums to share information about how these funds can be spent and to seek community input in targeting support for our students over the next four years. Parents, faculty and staff ...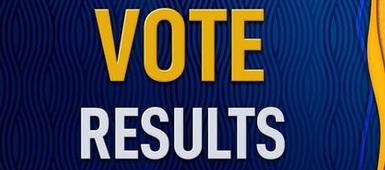 Certified Budget Vote & Board of Education Election Results:

Proposition 1: Shall the Board of Education of the Skaneateles Central School District, Counties of Onondaga and Cayuga, New York, be authorized to expend the sum of $35,918,226 for the 2021-2022 school year and levy the necessary taxes when due? Votes for: 942 Votes against: 303 Proposition 2: Shall the Board of Education of the Skaneateles Central School District be authorized to purchase and finance student transport vehicles, including necessary furnishings, fixtures and equipment and all other costs incidental thereto, and expend a total sum not to exceed $476,000, which is estimated to be the total maximum cost thereof, and said amount, or so much thereof as may be necessary, shall be raised by the levy of a tax upon the taxable property of said School District ...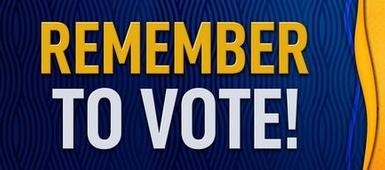 School Budget Vote: Tuesday, May 18 From 7AM to 9PM:

Remember to vote on the school budget and Board of Education election on Tuesday, May 18! Voting will be held in the District Office, 45 East Elizabeth Street, from 7 a.m. until 9 p.m. For more information on the budget, please visit our budget page.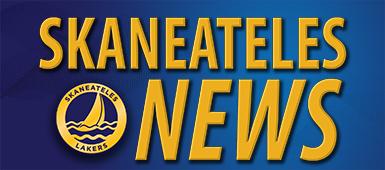 May 18 BOE Meeting Information:

The Board of Education meeting on Tuesday, May 18 will be held in the High School Library. Executive session will be at 7 p.m., and regular session will be at 8 p.m. We will then break to complete the vote and resume as soon as possible to certify the results. The meeting will also be live-streamed. For instructions on how to stream BOE meetings, please visit our Board of Education webpage.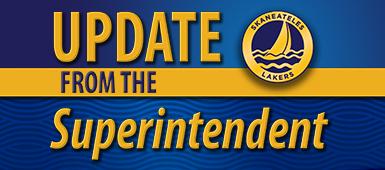 Student Vaccination Survey:

Parents of students ages 12 and older are asked to read the letter and fill out the survey at the following link on student vaccinations.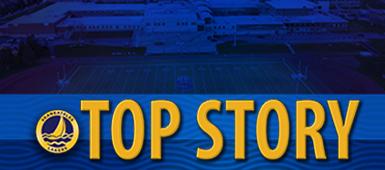 Three Middle School Students Selected as NJHS Outstanding Achievement Award Recipients:

Skaneateles Middle School is proud to announce that students Maya Geiger, Jane Phillips, and Tobi DiRubbo have been selected as National Junior Honor Society (NJHS) Outstanding Achievement Award recipients. Maya, Jane, and Tobi will receive $500 in a 529 college savings account to be applied toward their higher education. Recipients are chosen based on their demonstrated work to support the five pillars of NJHS: scholarship, service, leadership, character, and citizenship. Join us in congratulating Maya, Jane, and Tobi for their accomplishments!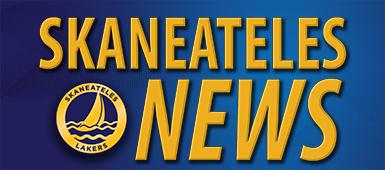 Skaneateles Senior Maggie Newton Selected for COSBA 2021 Award:

Skaneateles High School senior Maggie Newton has been selected for this year's Cayuga-Onondaga School Board Association (COSBA) Award. This award honors outstanding students in school districts. Each student award recipient receives a $50 award and certificate from the COSBA organization. "Her outgoing personality and her willingness to participate in discussions and activities helped create a fun and engaging experience for everyone involved. Another aspect of Maggie's strength as a student is her ability to adjust her academic approach to achieve her goals. Maggie Newton is a confident young woman who works hard to achieve her goals," said Social Studies teacher Robert Pickup. "Maggie exemplifies "The Laker Way" motto by giving 110% of herself ...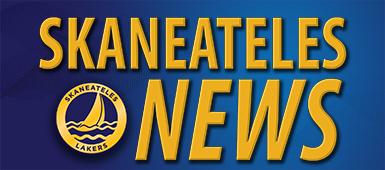 Skaneateles High School Drama Club presents: "The Drowsy Chaperone":

The High School Drama Club is proud to present The Drowsy Chaperone! We have been so fortunate to work with the HS Performance Technology class, 9WSYR, The Rev Theater and the Skaneateles Education Foundation to make several viewing options available! SOCIALLY DISTANCED PREMIERE AT THE FINGERLAKES DRIVE-IN: May 13th Ticket link: https://www.showtix4u.com/event-details/52007 Come watch the show on the big screen! $20 admits one CAR, regardless of the number of occupants. 7:30 PM gates open, 8:30 PM show begins. There will be NO sales at the gate. ALL tickets must be purchased in advance. STREAM THE SHOW ON-DEMAND Ticket link: https://www.showtix4u.com/event-details/51853 Rent the show and watch on any device. Show can be watched anytime between May 14th-16th. ...
Next >> Viewing 1 - 20 of 943 stories