District News
Next >> Viewing 1 - 20 of 1102 stories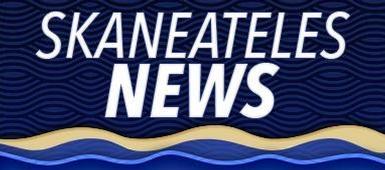 Middle School Dinosaur BBQ Fundraiser Approaching:

The Skaneateles Middle School Student Council will be holding a Dinosaur Bar-b-que and Gianelli Sausage fundraiser in front of the middle school Wednesday, Oct. 4. The fundraiser begins at 3 p.m. and runs until the food is sold out. The drive-thru service costs $12 and comes with a variety of choices, including a Gianelli Sausage sandwich with peppers and onions, Dinosaur Bar-b-que pulled pork sandwich, or Carolina Sandwich pulled port topped with coleslaw. Each meal includes baked beans, coleslaw, and chips, as well as a soda or water.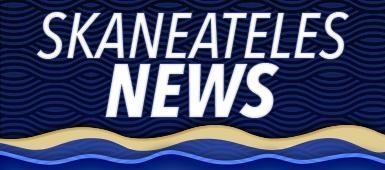 Six Staff Members Granted Tenure:

The Skaneateles Central School District celebrated staff members who earned tenure during the Board of Education meeting Tuesday, Sept. 5. Each staff member received a plaque from Superintendent Eric Knuth. The staff members receiving tenure were: Elizabeth Zysk - High School Librarian Brittany Manuel - High School Guidance Counselor Ali Carbonaro - State Street Teacher John Lawrence - State Street Principal Alexandra Hensel - High School Foreign Language Teacher Stephanie Donzella - State Street Special Education Teacher Elizabeth Zysk and Superintendent Eric Knuth Brittany Manuel and Superintendent Eric Knuth Ali Carbonaro and Superintendent Eric Knuth ...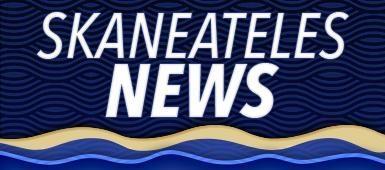 Skaneateles Library to Host Science of Reading Workshops:

The Skaneateles Library is hosting a series of workshops about the "Science of Reading" aimed at providing caregivers the tools to better support beginning and struggling readers. Participants will leave with a better understanding of the reading brain and how they can support their students outside of school. Skaneateles Central School District staff will be on hand during the sessions to help answer questions. Register for the Zoom link or join us in-person at the library through the calendar on SkanLibrary.org. · Wired for Language, Not for Reading Saturday, September 16th from 1:00 - 3:00 PM · Priming the Brain for Reading Saturday, September 30th from 1:00 - 3:00 PM ...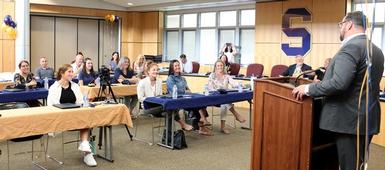 New Hires Welcomed at Orientation:

The Skaneateles Central School District welcomed its newest staff members at New Hire Orientation on Tuesday, Aug. 22. Each of the new hires in attendance were introduced press conference-style by Superintendent Eric Knuth and given a ball cap with "The Laker Way" stitched on it, symbolizing each staff members' commitment to excellence. "Here in Skaneateles, our biggest investment — the most important asset — is our staff," said Greg Santoro, the district's Director of Personnel and Operations. "Staff who are in front of our students. Staff who drive students. Staff who clean our buildings. Staff who teach, guide, coach, and lead. That's the most important position and the most asset to our company in Skaneateles, ...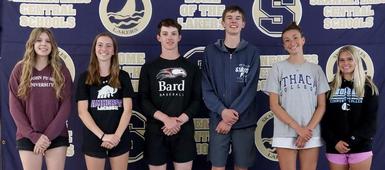 Student-Athletes Make College Decisions:

Twelve Skaneateles High School student-athletes will continue to pursue the sports they love at Division III or community colleges this fall. Pictured (from left): Lily Miller — tennis at St. John Fisher University, Ella Bobbett — lacrosse at Amherst College, Cal Anna — baseball at Bard College, Aidan Ward — Track & Field at SUNY Brockport, Maddie Wright — Track & Field at Ithaca College, and Emily Huttar — lacrosse at Onondaga Community College. Not pictured: Kenna Ellis — tennis at Nazareth University, Patrick Herr — football at John Carroll University, Ethan Hunt — lacrosse at University of Hartford, Maddy Ramsgard — basketball at St. John Fisher University, Nate Shattuck — baseball at McDaniel ...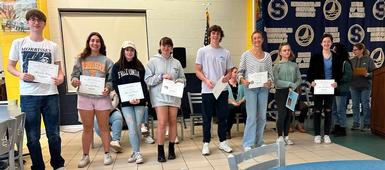 Students Honored at Breakfast Ceremony:

Last week Skaneateles High School held its breakfast awards ceremony for the student recipients, listed below, and their parents. American Math Contest AMC 12 - Ethan Goldberger AMC 10 - Keady Azzam Latin Awards 7th Grade - Rayne Sixkiller, Joanna Latreille 10th Grade - Khali Boehm, James Lovier, Gavin Van Kersbergen 11th Grade - Alyssa Franciamone, Clare Keady 12th Grade - Ella Bobbett, Mia Franciamone, Lilly Marquardt Scholastic Art Awards Maddie Wright, Owen Chabot, Emma Whipple, Muhammad Ahmad, Sammi Shaw, Wyatte Thompson, Caitlyn Yengo, Alexis Barron Laker Link Recognition Bella Karpinski, Max Karpinski, Nate Dinello, Emily Evans, Katie Reed NYSSMA Conference All State Braden Gryzlo, Ryan Persampieri State Comptroller Distinguished ...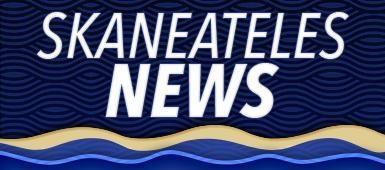 Students Compete in Odyssey of the Mind World Finals:

Two Skaneateles Central School District placed in the Odyssey of the Mind World Finals at Michigan State University last week! Team St. Claire/Kowalski took fourth place with a balsa wood structure that held 485 pounds, while Team Brooks/Bringas came in fifth place! Team Barnes/Moro and Team Viashampayan also finished in the top half of the competition teams. Teams traveled from across the United States, as well as Mexico, Germany, Switzerland, South Korea, China, Japan and beyond. More than 50 teams tried to tackle each of the problems assigned by Odyssey judges. "We are extremely grateful to the greater Skaneateles community for their support," Odyssey advisor Ellen Wolford said. "Without the local businesses, the Skaneateles Education Foundation, ...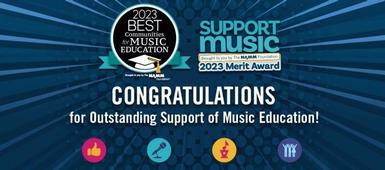 Skaneateles' Music Education Program Receives National Recognition:

The Skaneateles Central School District has been honored with the Best Communities for Music Education designation from The NAMM Foundation for its outstanding commitment to music education. It's the 12th time the district has achieved the recognition. Now in its 24th year, the Best Communities for Music Education designation is awarded to districts that demonstrate outstanding achievement in efforts to provide music access and education to all students. To qualify for the Best Communities designation, Skaneateles answered detailed questions about funding, graduation requirements, music class participation, instruction time, facilities, support for the music program and community music-making programs. Responses were verified by school officials and reviewed by The Music ...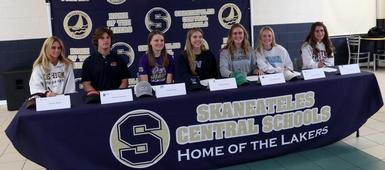 Seven Student-Athletes Sign Letters of Intent: Seven Skaneateles student-athletes signed letters of intent Thursday to continue their education and athletic opportunities at the collegiate level. The seven seniors were honored at a ceremony in the high school cafeteria in front of friends and family:
Isabelle Brogan - lacrosse at Lehigh University
Grayson Brunelle - lacrosse at Bucknell University
Emily Evans - lacrosse at James Madison University
Rachel Hackler - lacrosse at Villanova University
Kathryn Morrisesey - lacrosse at University of Notre Dame
Julia O'Connor - lacrosse ...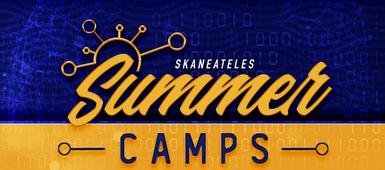 Summer Camp Spaces Available:

Three of our 2023 Summer Camps still have space to register (World Language Camp, State Street's STEM Camp, and State Street's Coding Camp). Click HERE for details about each camp and to register.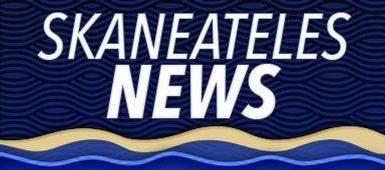 Celebration Honoring Educators Approaching:

We are looking forward to welcoming current and past educators and staff of the Skaneateles Central School District to an event to show our appreciation for their contributions to the Laker family. Please help us to spread the word and join us for an opportunity to catch up with colleagues and old friends. RSVP here: bit.ly/41jPczQ .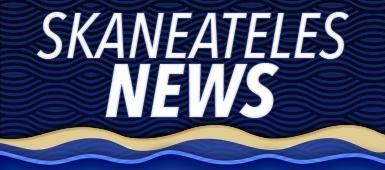 Interest Meeting Approaching for Trip to Dominican Republic:

There will be an interest meeting Wednesday, March 22, for a service learning trip to the Dominican Republic. There are still spots available for the trip, which is set for February Break 2024. The opportunity is open to current 8th, 9th, 10th or 11th grade students. The meeting will be held 2:30 p.m. Wednesday in room 170 in the high school. Both students and parents are welcome to attend. For more information, contact Brittany Manuel at bmanuel@skanschools.org or Mary Lou Ingram at mingram@skanschools.org.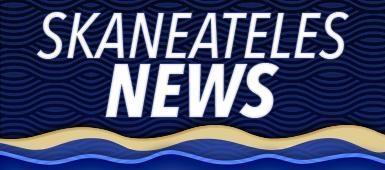 District Hosting Celebration for Current, Past Teachers:

Traditionally we celebrate our faculty and staff in May as part of Teacher Appreciation Week. This year we would like to honor not only the present, but also the past. We will be hosting a celebration of everyone who has helped to make Skaneateles Central Schools what it is today. We are inviting all retired faculty, staff and employees of the district to join us for an opportunity to catch up and celebrate our rich history here in Skaneateles. Once a Laker, always a Laker! The celebration will take place on Thursday, May 4 th in the Middle School/High School cafeteria from 4:00 – 6:00.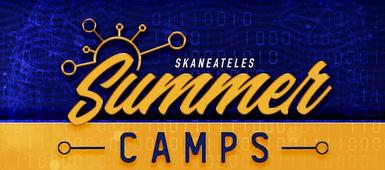 District Announces 2023 Summer Camp Offerings:

Skaneateles Schools is excited to announce our 2023 Summer Camp offerings. Registration for these extracurricular camps will open at 9:00 a.m. on Monday, March 20. See the attached catalog for details about the offerings. Please note that we will not be hosting our COVID-related academic program, Ready to Rise Summer School , this summer.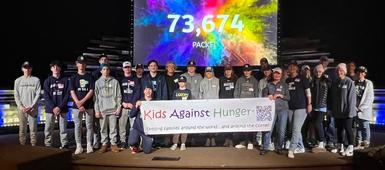 Student Athletic Council Packages Meals for Haiti:

The Student Athletic Council recently packed more than 70,000 meals with Kids Against Hunger at Grace Chapel. The 25 students and faculty members made 73,674 meals, which are destined for Haiti. Members of the SAC were able to see the process from start to finish, and helped pack food items onto pallets and then onto the truck. Kids Against Hunger is a non-profit humanitarian organization with the mission to provide to impoverished children and families around the world. The SAC's purpose is to engender and sustain school pride/spirit with acts of philanthropy, improve/beautify our athletic facilities, and promote a vision of the future for our athletic program. The council actively facilitates communication between student-athletes and the community ...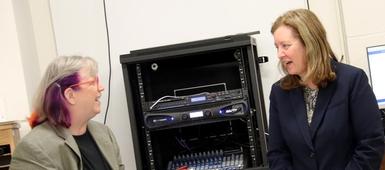 Veverka Recognized with WCNY Music Educator Award:

Congratulations to Karen Veverka for being recognized with the WCNY FM Classic Radio Educator Award. This award spotlights local music educators in our community who are dedicated to sustaining the performing arts and have had a strong positive influence on their students. Karen has devoted herself to her craft and the students and families of Skaneateles for more than 33 years. She has inspired and supported hundreds of musicians over the years. We are grateful and proud to have her as a colleague. Karen was surprised with a plaque from WCNY representatives during one of her classes Thursday morning. The piece will be airing on 91.3 FM on Friday, March 3 at 8:30 a.m. and again on Saturday, March 4 at 10:30 a.m. ...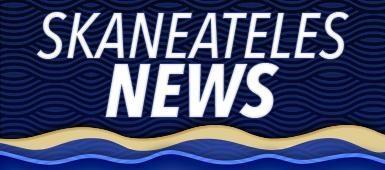 New Digital Newsletter Available:

The Skaneateles Central School District has released its Winter Newsletter for 2023. The print edition should be on its way to community members in early March. The digital version is available here.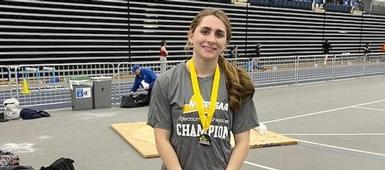 Palmer Invited to Millrose Games:

Skaneateles' Kyla Palmer has been selected to run in the prestigious Millrose Games this weekend. Palmer is one of seven high school athletes chosen for the 600m run in the 115th Millrose Games at The Armory in New York City on Saturday. The Millrose Games feature top quality competition at every level, with youth, high school, collegiate, professional, and masters athletes all coming together to compete. Congratulations and good luck Kyla!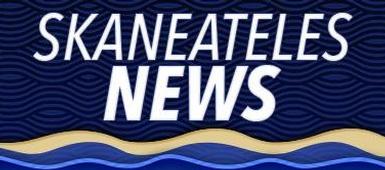 Odyssey of the Mind Seeking Judges:

Region 11 needs approximately 100 judges in order to have a successful Odyssey of the Mind tournament this March. The region is looking for judges who enjoy working with young people, and have experience as an OotM judge, coach or competitor. Judges receive lunch and a student designed pin. Region 11 has been represented in the World Finals by at least one team for the last 20 years. See the document below for more information.
Next >> Viewing 1 - 20 of 1102 stories