Skaneateles High School Drama Club presents: "The Drowsy Chaperone"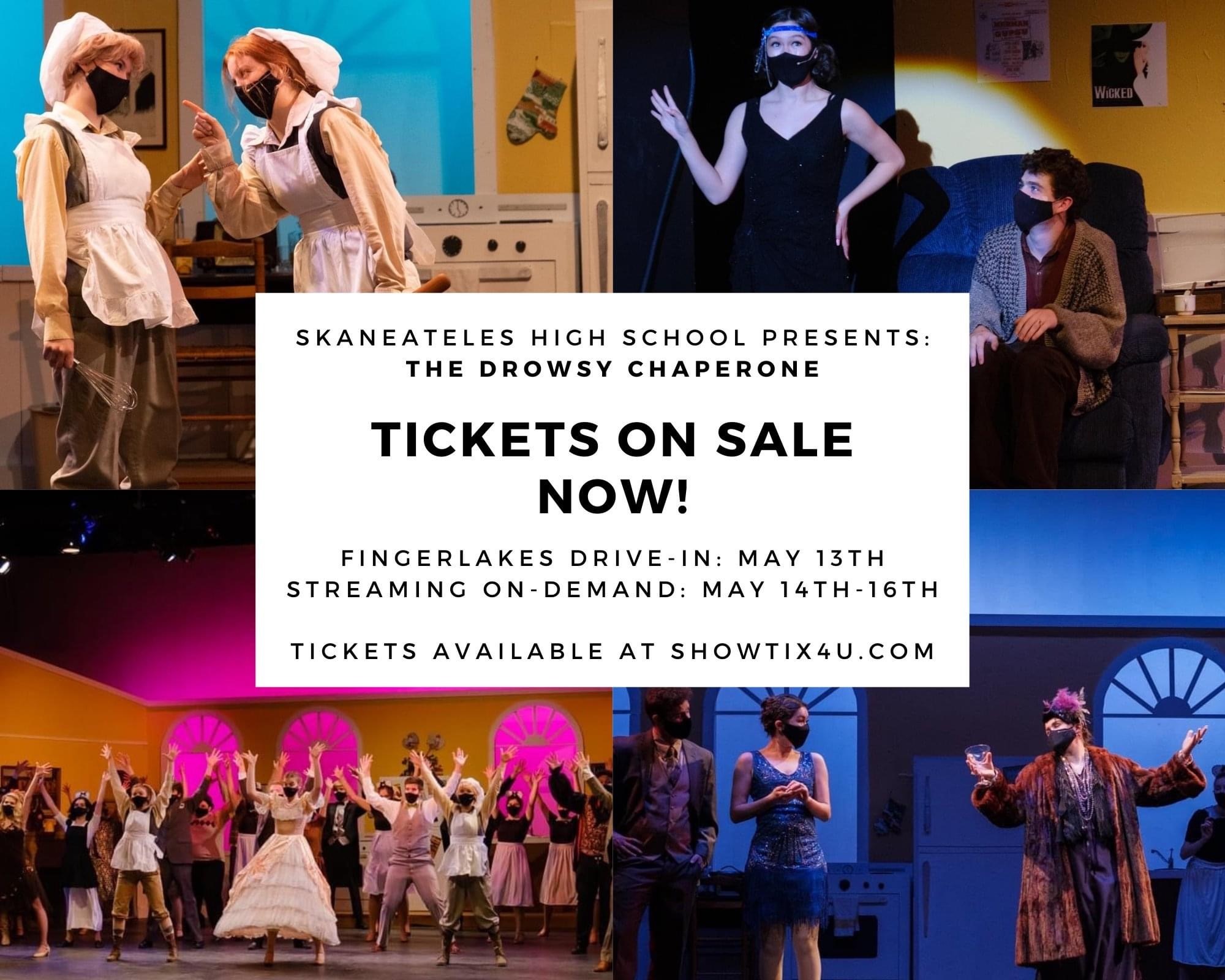 The High School Drama Club is proud to present The Drowsy Chaperone! We have been so fortunate to work with the HS Performance Technology class, 9WSYR, The Rev Theater and the Skaneateles Education Foundation to make several viewing options available!
SOCIALLY DISTANCED PREMIERE AT THE FINGERLAKES DRIVE-IN: May 13th
Ticket link:
https://www.showtix4u.com/event-details/52007
Come watch the show on the big screen! $20 admits one CAR, regardless of the number of occupants. 7:30 PM gates open, 8:30 PM show begins. There will be NO sales at the gate. ALL tickets must be purchased in advance.
STREAM THE SHOW ON-DEMAND
Ticket link:
https://www.showtix4u.com/event-details/51853
Rent the show and watch on any device. Show can be watched anytime between May 14th-16th. $10 for a viewing pass.
BE A SHOW SPONSOR!
Want to give the cast a shoutout? Promote a business? Get your name in the end credits? Consider making a donation to this monumental undertaking (due May 7th!)
Donation link:
https://www.skanedfoundation.org/skan-hs-drama/?blm_aid=0
VINYL RECORD INTEREST FORM
We have received permission from the show authors to do a vinyl pressing of our recording of the show. We need to hit a 100-count minimum to make this happen. If you are interested in potentially ordering a vinyl record to see if we can hit this mark, please fill out the form below.
Vinyl interest link:
https://forms.gle/XVenBfS5YNPeHmqR6
We hope to see you in-person, or online, in a few weeks!!