SHS Envirothon Team Qualifies for State Competition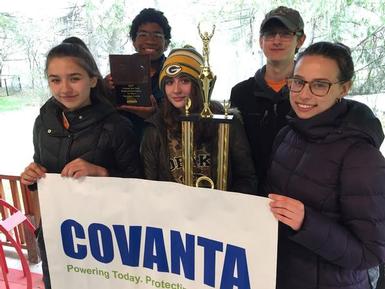 SKANEATELES, NY (May 1, 2019) – Skaneateles High School is once again sending a team to the New York State Envirothon competition to be held at Hobart & William Smith Colleges in Geneva, NY on May 22-23.
The Envirothon competition tests students' knowledge and understanding of natural resource issues within New York State. The spirit of competition is then used to help stimulate the students' interests in environmental concerns and motivate them to further develop their skills and grow into environmentally-aware, action-oriented adults.
The Envirothon is split into county and state competitions. County winners move to the state competition where their knowledge is challenged in six areas: Forestry, Aquatics, Soils, Wildlife, Current Issues and Oral Presentation.
This year Skaneateles students Eva Vitsaxaki, Matheu Campbell, Mila Miller, Nick Paciorek and Kelsey Ibach placed first in the county and first in the region to move onto the New York State Competition representing Onondaga County. This year's first place group also received the highest team score all five counties represented, with top scores in Aquatics and Wildlife areas.
A second Skaneateles High School team placed second in the region and in Onondaga County.
Students Lili Winkelman, Justin Wolford, Michael Lovier, Julia Marshall and Eleanor McSwain earned top positioning for Current Issues and Oral Presentation, but finished second overall.
Skaneateles High School has been competing in Envirothon events since 1997 with the help and guidance of Skaneateles High School biology teacher, Rick Garrett.
"This year we had two of the strongest teams in our history," said Garrett. "We prepared by meeting on Tuesday evening in my classroom for 2-3 hours for the entire school year."
For more information on New York State Envirothon visit www.nysenvirothon.org.
Keep in touch with events and happenings in relation to the Skaneateles Central School District by visiting online at www.skanschools.org or following the district's Facebook page at www.facebook.com/Skaneateles.Schools/.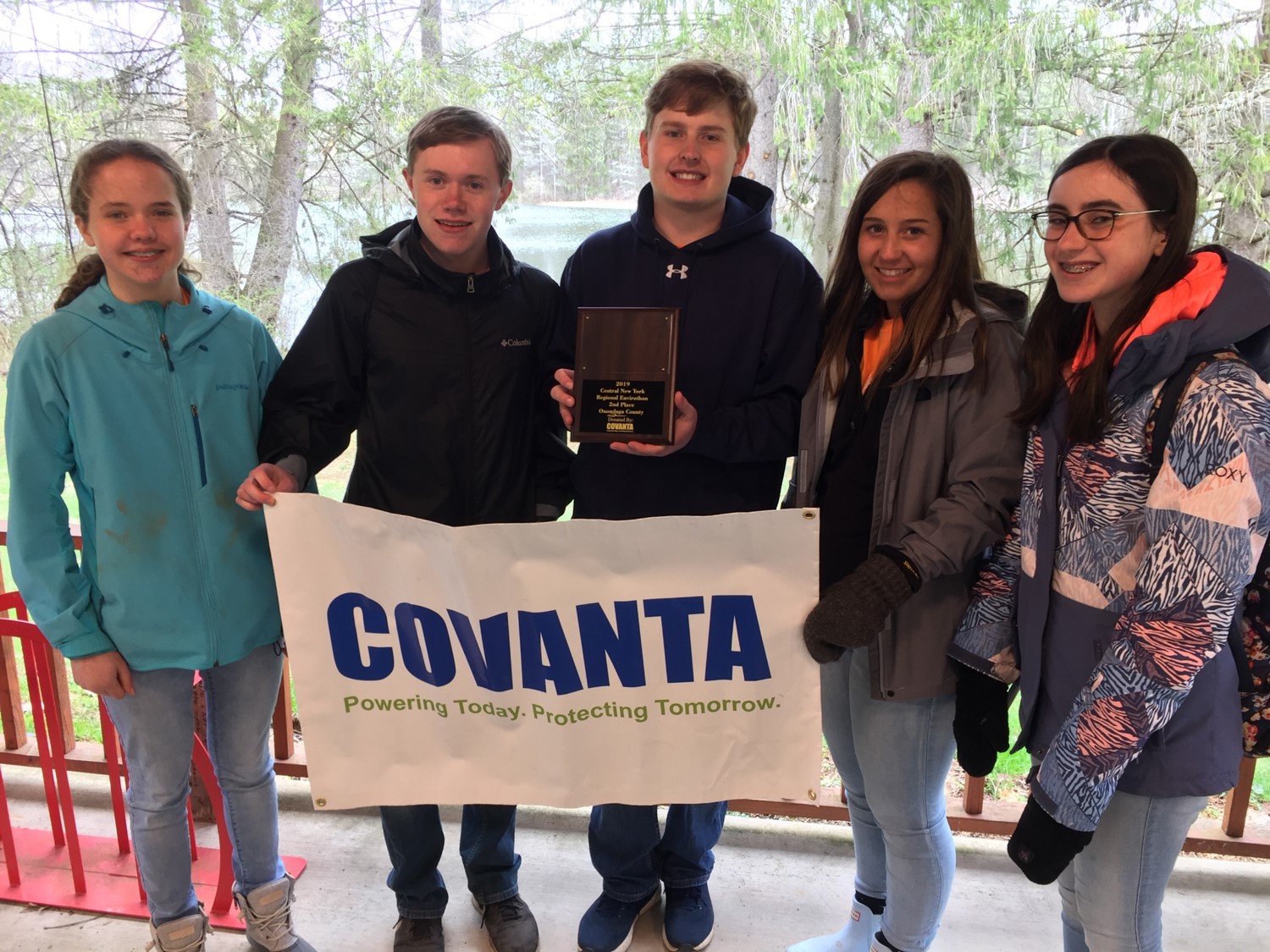 (Top Photo - First Place Team: Eva Vitsaxaki, Matheu Campbell, Mila Miller, Nick Paciorek, Kelsey Ibach | Bottom Photo - Second Place Team: Lili Winkelman, Justin Wolford, Michael Lovier, Julia Marshall, Eleanor McSwain)