'Save A Life Tour' Visits SHS Juniors and Seniors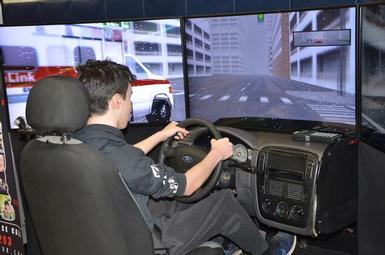 SKANEATELES, NY (March 8, 2019) – The Save A Life Tour, presented by Matrix Entertainment, visited Skaneateles High School on Thursday, March 7 presenting to Juniors and Seniors on the dangers of driving while distracted and impaired.

The Save a Life Tour (SALT) is the nation's most advanced and high-impact Safe Driving Awareness Program.

Beginning with a thought-provoking video, the program jumped into a live presentation from guest speaker, Mary Ann Angelillo, who told her personal story of the loss of her son Matthew, as the result of riding with an impaired driver.

The event then brought crowd participation to the driver's seat of SALT's highly advanced impaired & distracted driving simulators. These Distracted & Impaired Simulators remain the only simulators in the nation that give participants a completely realistic, sober perspective on the effects of driving while impaired or distracted.

SALT has educated individuals of all ages at hundreds of high schools and universities, as well as numerous military bases, corporate events and offices all over the world. The Save A Life Tour travels locally, nationally and internationally.

Keep in touch with events and happenings in relation to the Skaneateles Central School District by visiting online at www.skanschools.org or following the district's Facebook page at www.facebook.com/Skaneateles.Schools/.