Save the Date: Peter Van Buskirk and "The Admission Game" Return on February 4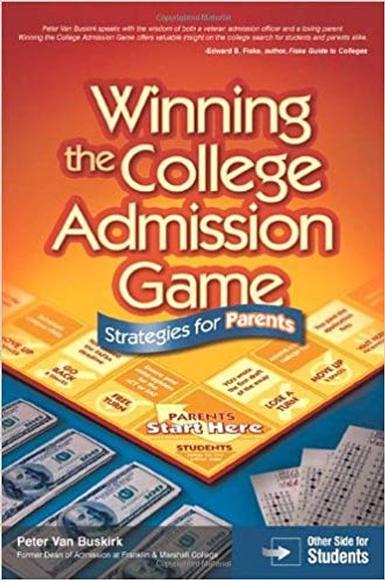 SKANEATELES, NY (November 13, 2018) – Peter Van Buskirk, the former Dean of Admission at Franklin & Marshall College, is set to return to Skaneateles High School on Monday, February 4 for an interactive presentation of the college admission process known as, The Admission Game.
An author, motivational speaker and the founder of Best College Fit, Van Buskirk has been featured in The Wall Street Journal, The Los Angeles Times, USA Today, Family Circle and on Oprah and Friends.
For those who have wondered who "gets in" to certain schools and "why?", The Admission Game is the perfect fit.
The Admission Game is a high energy, high impact, interactive, case study exercise for students and parents in which the audience is transformed into an admission committee.
In a manner that is more theatre than lecture, Van Buskirk immediately starts a "conversation" by talking with the audience in relevant terms that help ease the stress of an otherwise frenzied process. This signature program reveals the "hidden agendas" of colleges and provides insight into how decisions are made. Students learn to find the colleges that fit them best and to make decisions that help them compete for admission.
The Admission Game is a two-hour program.
Van Buskirk last visited Skaneateles High School in 2017.
More details on the program will be released in the coming weeks. For more information, call the Skaneateles High School Counseling Center at (315) 291-2237.
Keep in touch with events and happenings in relation to the Skaneateles Central School District by visiting online at www.skanschools.org or following the district's Facebook page at www.facebook.com/Skaneateles.Schools.