Aidan Bennett Inducted into DECA Honor Society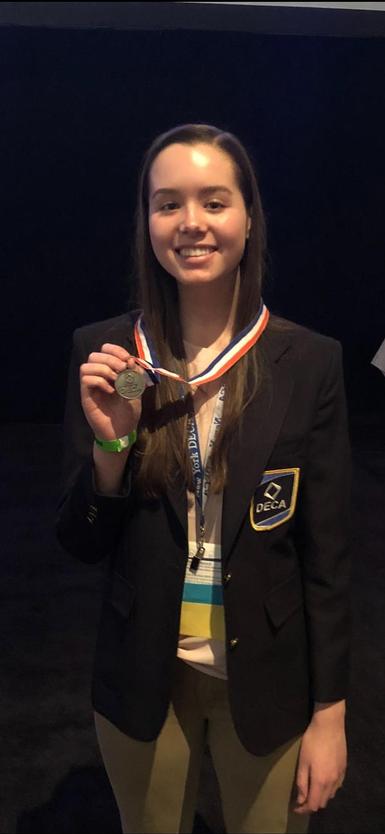 SKANEATELES, NY (March 9, 2018) – Skaneateles High School Senior, Aidan Bennett, has been inducted into the New York DECA Honor Society. Bennett is the first Skaneateles student to receive this honor.
To be inducted into the New York DECA Honor Society a student must be an active member of DECA for at least three years, attend the state competition at least once, have an overall average of 90 in business courses and be an active member in the community.
"Aidan has been a DECA member as long as the club has been around Skaneateles," said Skaneateles DECA Coordinator, Dan Mulroy. "I am incredibly proud of all that Aidan has accomplished thus far. She is an incredible advocate for the DECA program and a great example. We are proud to have her as our chapter President this year."
With a nearly 70-year history, DECA has impacted the lives of more than ten million students, educators, school administrators and business professionals since it was founded in 1946. DECA has resonated into a brand that people identify as a remarkable experience in the preparation of emerging leaders and entrepreneurs.
DECA has more than 215,000 members and 3,500 high school chapters.
To learn more about DECA visit online at www.deca.org.
Keep in touch with events and happenings in relation to the Skaneateles Central School District by visiting online at www.skanschools.org or following the district's Facebook page at www.facebook.com/Skaneateles.Schools/.