SCS Capital Project Approved by District Voters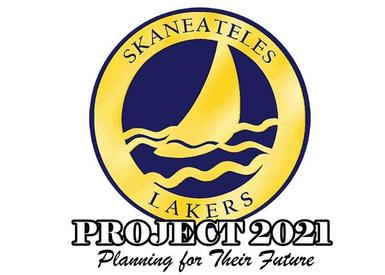 SKANEATELES, NY (November 15, 2017) – Skaneateles Central Schools most recent proposed capital construction project, known as Project 2021, has been approved by district voters by the tally of 638-147.
The not-to-exceed project of $36.5 million will see Ashley McGraw architects of Syracuse complete the design and construction phase, which will include needed infrastructure updates to all four Skaneateles Central Schools as well as the transportation center.
"We really are humbled by the community's support of this project," said Superintendent Ken Slentz. "In return, I have tremendous confidence that the team that we have put together – both our in house staff and well as our architects and construction managers – will deliver a project that our students and staff will benefit from and that our community can be proud of."
Financial plans show that roughly $22 million of the project is to be covered by state-aid with an additional $2 million coming from other funds, leaving around $12.5 million to be covered by district taxpayers over a period of 18 years.

This taxpayer coverage will not come with an increase in taxes however as retiring debt, including the district's current mortgage being up in 2018, will offset the cost for taxpayers.

As planning moves forward, Project 2021 will move forward in two phases, beginning in 2018 and ending in 2021.
Additional information on project plans and a timeline of future events will be available soon.
Keep in touch with events and happenings in relation to the Skaneateles Central School District by visiting online at www.skanschools.org or following the district's Facebook page at www.facebook.com/Skaneateles.Schools.