VIDEO: Project 2021 Elementary School Plans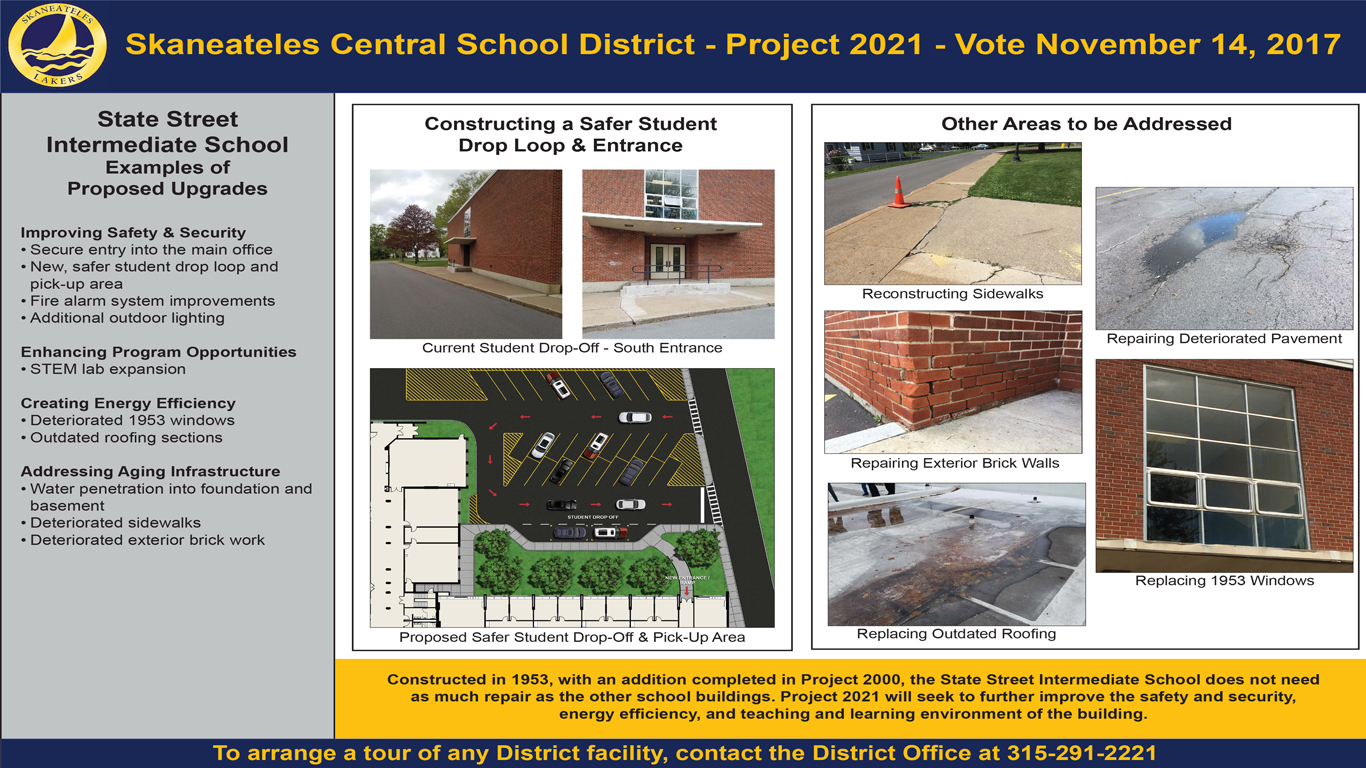 Project 2021's video series continues with a look inside Waterman Primary and State Street Intermediate Schools. Watch the video below as staff and administration guide you through each school detailing current issues and how Project 2021 aims to rectify them.

The Project 2021 vote takes place on Tuesday, November 14 in the Skaneateles Central School's District Office, located at 45 E. Elizabeth St., from 7:00 a.m. - 9:00 p.m.