Football Section III Champs; Buchholz to States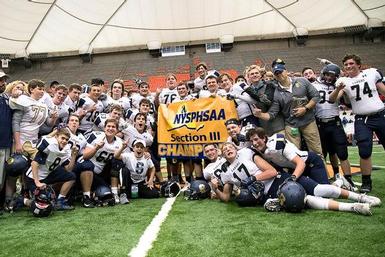 SKANEATELES, NY (November 6, 2017) – The Skaneateles Lakers Football team dominated General Brown inside the Carrier Dome on Saturday afternoon to claim the Section III Class C Football Championship.
After trailing 14-7 early on, the Lakers outscored the Lions 59-13 on their way to a 66-27 victory, advancing to the state quarterfinals where they will take on No. 1 state-ranked Newark Valley, the Section IV champion.

Lakers quarterback Patrick Hackler threw for five touchdowns and ran for two more in the contest to lead Skaneateles to victory.
The Lakers matchup against Newark Valley will take place at 11 a.m. on Saturday, November 11 at Union-Endicott High School.
The Skaneateles Lakers girl's Swimming & Diving team finished second in sectionals on Friday night scoring 301 points.
The 200 freestyle relay team of Lily Buchholz, Lexi Cottrill, Alice Spaulding, and Rory Comer won the sectional championship with a time of 1:47.94.
Buchholz was also a dual champion in the 100 freestyle and 100 backstroke. Buchholz's freestyle time of 53.86 sends her to states; while she also went on to qualify in the backstroke by winning Sunday's state qualifier with a time of 1:00.51.
Buchholz's 100 freestyle time was a pool, school, and section record while her backstroke time was a school and section record.
Buchholz will now move to the New York State meet at Ithaca College the weekend of November 18.
The cross-country teams were also in sectional action over the weekend with the boy's team finishing fourth overall and the girls taking eighth in the section.
District residents are reminded that Project 2021, the district's proposed capital improvement project, will be up for vote on Tuesday, November 14. A full listing of Project 2021 details are listed under the Project 2021 quick link at www.skanschools.org. More information will be out on the pending project in the coming weeks.
Keep in touch with events and happenings in relation to the Skaneateles Central School District by visiting online at www.skanschools.org or following the district's Facebook page at www.facebook.com/Skaneateles.Schools.

Skaneateles Football Wins Section III Crown - Syracuse.com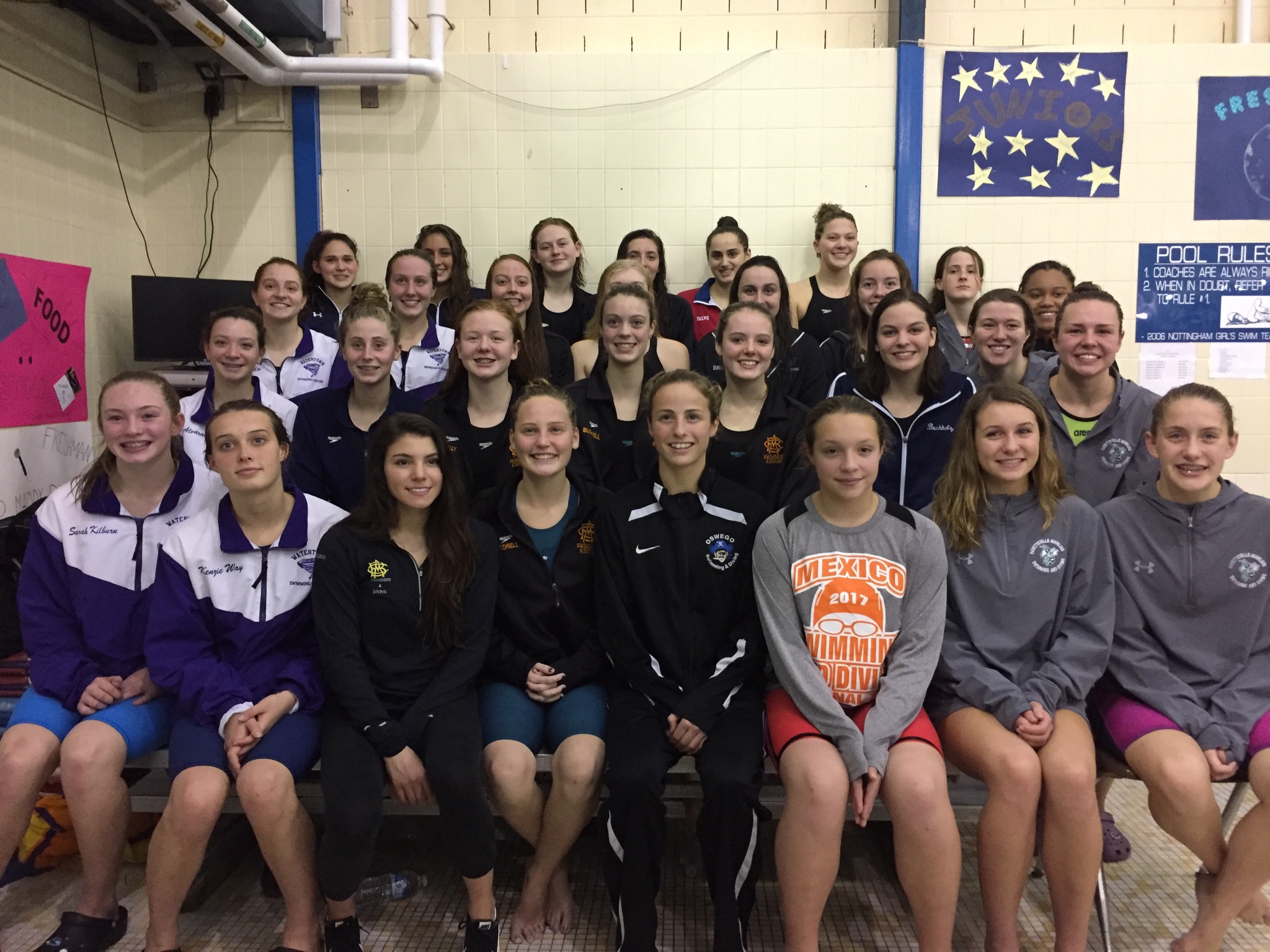 Lily Buchholz will join the best girls high school swimmers in New York at the State meet at Ithaca College the weekend of November 18.