Simmons Earns National Award of Excellence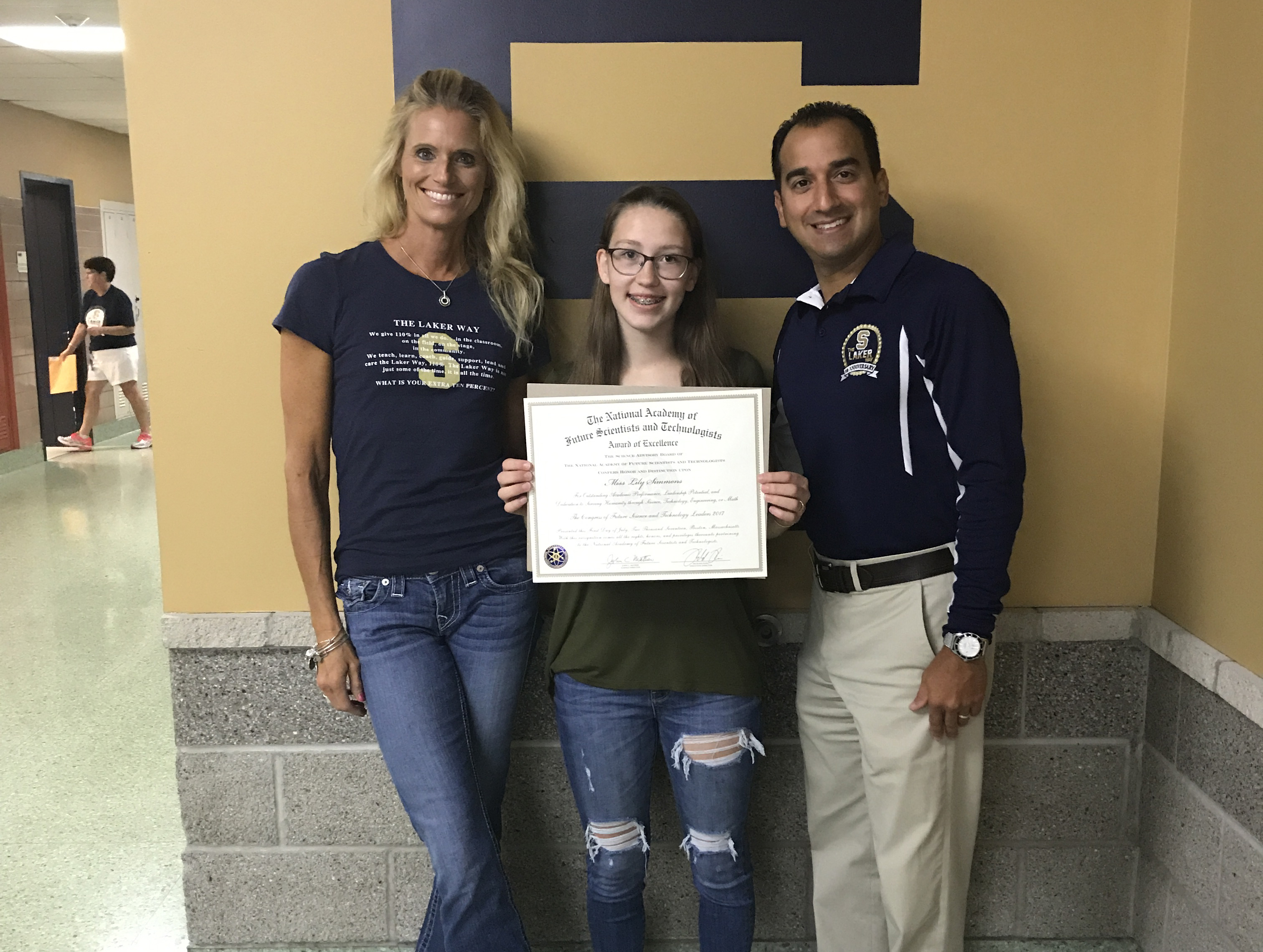 SKANEATELES, NY (September 22, 2017) – In June, Junior Lily Simmons represented Skaneateles High School and the State of New York at the Congress of Future Science and Technology Leaders in Boston, Massachusetts. On Friday, Simmons was presented with an official Award of Excellence from The National Leadership Academies for completing the program by Skaneateles High School Principal, Greg Santoro.
Surrounded by many fellow high school students who shared the same passion, ability, and potential; Simmons was personally taught by some of the greatest living minds in science and technology and winners of the world's most prestigious international prizes such as David J. Wineland, Sheldon Glashow, Rainer Weiss, Sylvester James Gates Jr., Robert M. Metcalfe, and J. Craig Venter.
The Academies' primary founding principle is to honor and reward high-achieving students dedicated to medicine or the STEM subjects.
District residents are reminded that Project 2021, the district's proposed capital improvement project, will be up for vote on Tuesday, November 14. A full listing of Project 2021 details are listed under the Project 2021 quick link at www.skanschools.org. More information will be out on the pending project in the coming weeks.
Keep in touch with events and happenings in relation to the Skaneateles Central School District by visiting online at www.skanschools.org or following the district's Facebook page at www.facebook.com/Skaneateles.Schools.