Raegan Frash to Appear on Kids BBQ Championship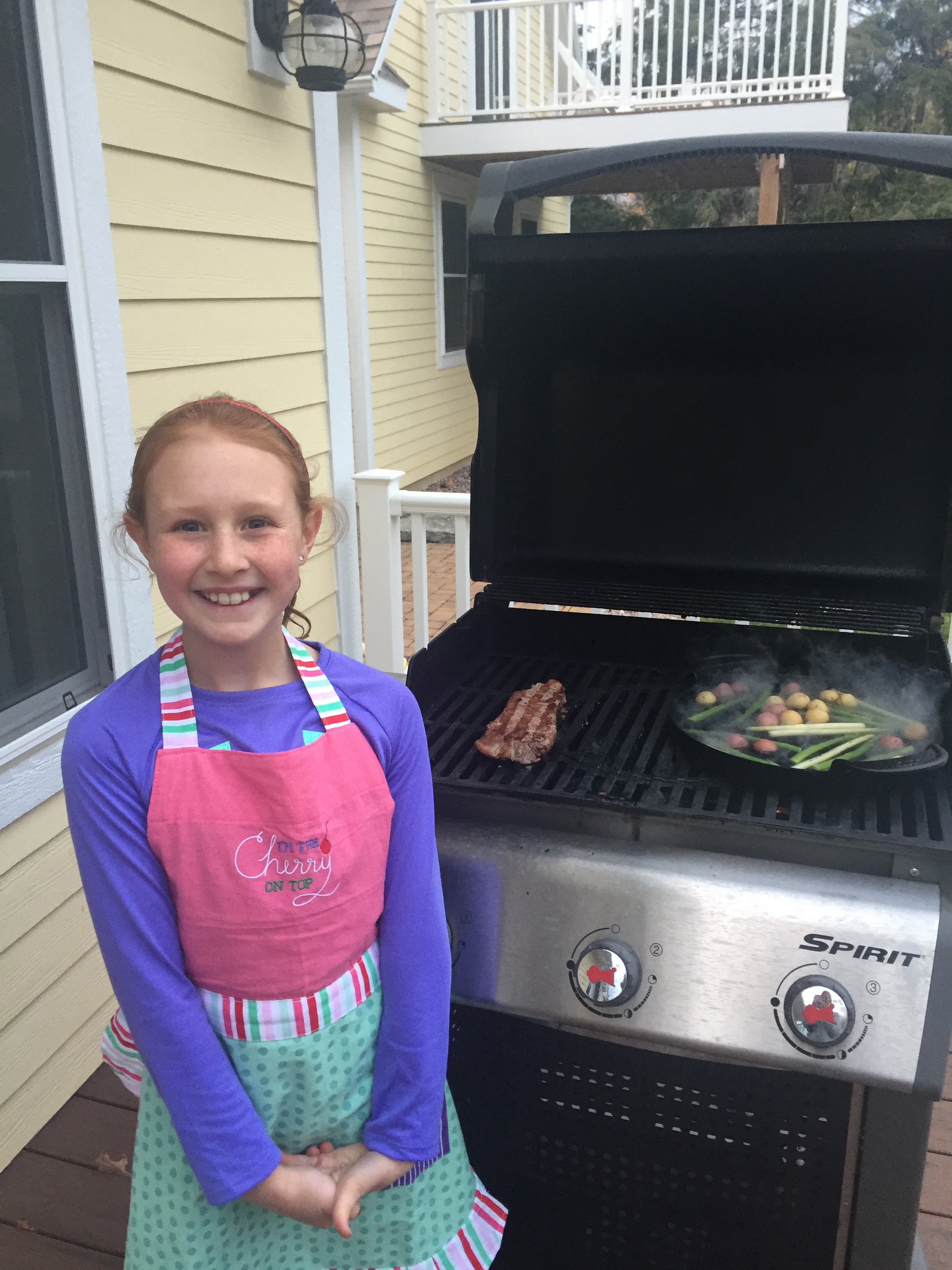 SKANEATELES, NY (June 15, 2017) – Raegan Frash, a State Street Elementary fourth grade student from Skaneateles, will be featured on the Food Network's Kids BBQ Championship on Monday, June 19 at 8 p.m.

Hosted by Food Network stars Damaris Phillips and Eddie Jackson, the Kids BBQ Championship pits young grill masters up against one another for a chance to win $10,000.

Frash, who has always loved to watch cooking shows, decided one day to go onto the Food Network website and see how to become a contestant.

"They were casting for Kids BBQ Championship Season 2 when I logged onto the website," said Frash. "After applying I had to do many phone interviews and Skype interviews. One Skype session involved me preparing and grilling a meal. I grilled a dish which included steak, potatoes, and asparagus. Another dish was a grilled fish taco with a Hawaiian slaw. Eventually I was selected and in January I was flown to Los Angeles to film the show."

Frash said her favorite part of the experience was the opportunity to meet the stars she has come to know on the Food Network.

"My favorite part was cooking and meeting the famous judges," said Frash. "I like cooking because I can be creative."

Frash will make an appearance on CNY Central news channel 5 on Monday morning from 6:30 a.m. to 6:45 a.m. to talk about her experience.

Monday night Frash will go up against three other Kids BBQ Championship contestants in the episode, Boardwalk Bites. In round one, the kids grill up their takes on the classic sausage dog in hopes to make it to the final round, where a grilled clambake will decide who wins the $10,000 prize.

For more information on the Kids BBQ Championship visit online at www.foodnetwork.com.

Keep in touch with events and happenings in relation to the Skaneateles Central School District by visiting online at www.skanschools.org or following the district's Facebook page at www.facebook.com/Skaneateles.Schools.