High School CIM Class Builds Electric Mandolins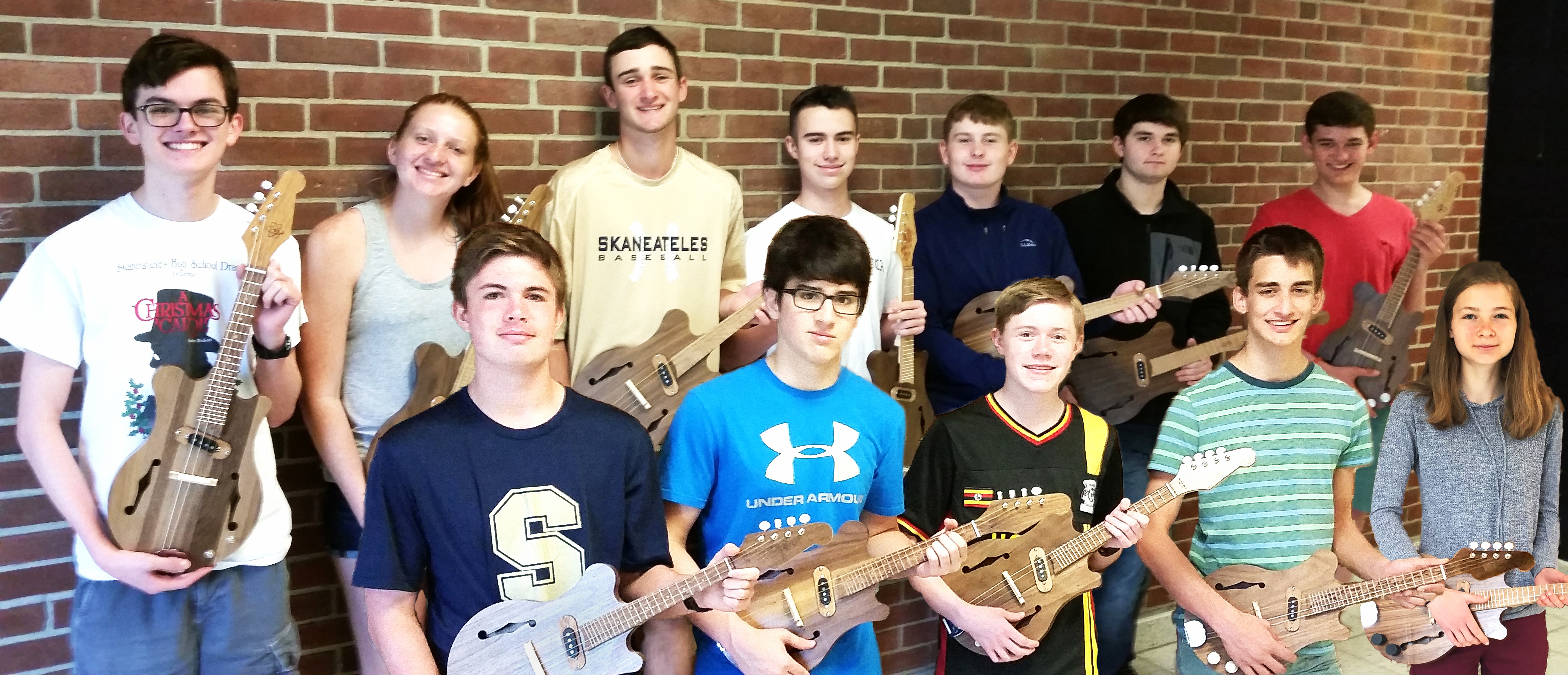 SKANEATELES, NY (May 24, 2017) – Matthew Slauson's Computer Integrated Manufacturing class at Skaneateles High School recently constructed a series of electric mandolins, utilizing a host of manufacturing and design techniques.

Computer Integrated Manufacturing is a part of Project Lead the Way, a class taught for college credit through the Rochester Institute of Technology.

The mandolins took several hours to design and produce while also learning about manufacturing techniques, costs of manufacturing, computer design, 3D printing, CNC programming, electronics, and craftsmanship.

"The students take a great deal of pride in producing these," said Slauson. "Each year I try to give the students a new learning experience by making the instruments a bit different or adding another component to the items we make in house. The instruments start out as raw materials with only the tuners, strings, and sometimes the tail piece being purchased parts. The instruments the students built this year are beautiful."

Each student designed their own version of the mandolin body, with a vote taking place to select the best overall design for mass production. This year, students selected the design of Tommy Reed as the body to be manufactured.

Each instrument is then customized with a different peg head veneer that students design themselves and laser engrave. The wood parts are cut on a CNC router.

All parts and pieces for the mandolins are student built as a mass production with the exception of final assembly and finishing.

"Most people only see the finished product and they think they are awesome," said Slauson. "But the real awesomeness is the learning the students do while making them."

Keep in touch with events and happenings in relation to the Skaneateles Central School District by visiting online at www.skanschools.org or following the district's Facebook page at www.facebook.com/Skaneateles.Schools/.