Team Brain Freeze Tops Polar Plunge Again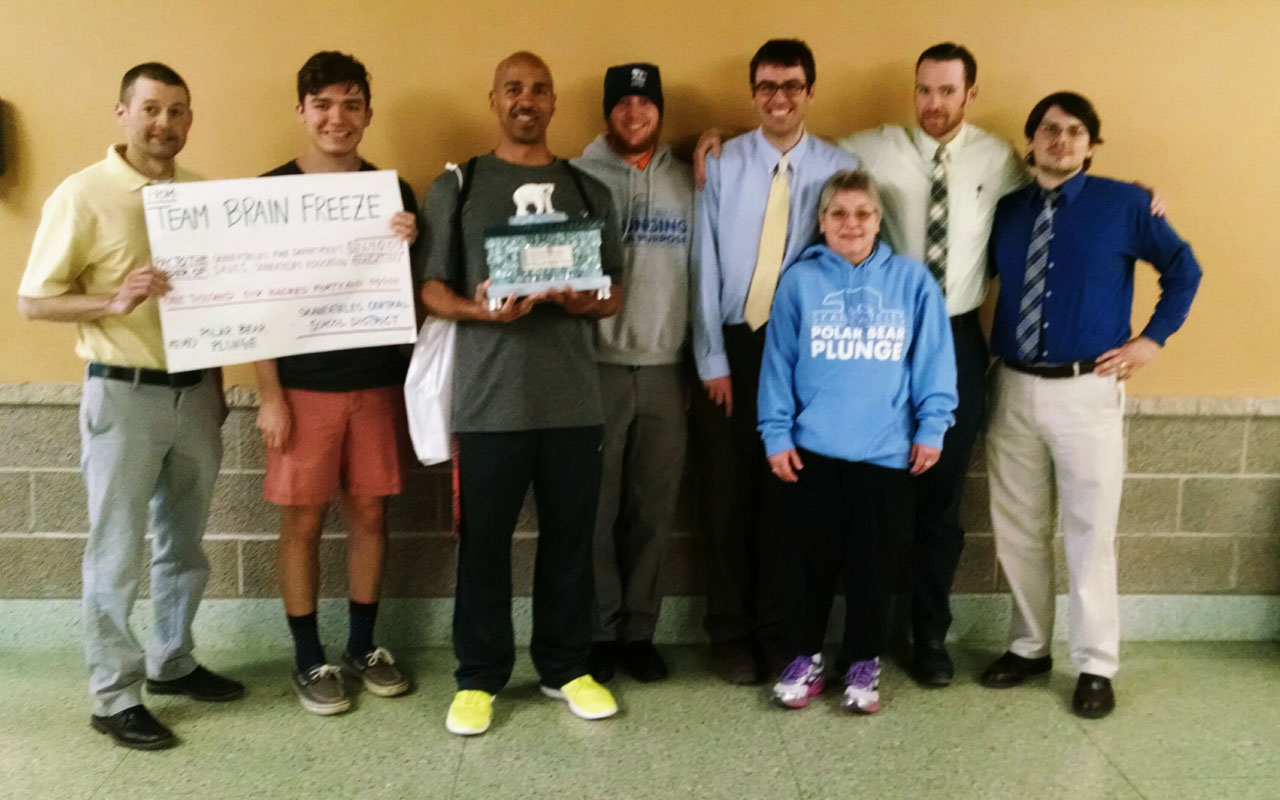 PHOTO - For the fifth consecutive year Team Brain Freeze, consisting of members Josh Hares, Joe Benedict, Bob Broddus, Dan Kurzen, Corey Riley, Mary Blum, Josh Williams, and Justin Suhr topped the Skaneateles Polar Plunge raising $1,640. (Karen Price photo)

SKANEATELES, NY (April 24, 2017) – For the fifth consecutive year, Skaneateles Central School's Team Brain Freeze was the top fundraiser in the Skaneateles Polar Bear Plunge.
Taking place in late January at Clift Park Pavilion in Skaneateles, Team Brain Freeze raised $1,640 to benefit the Skaneateles Fire Department, SAVES, and the Skaneateles Education Foundation.
Members of the team included Mary Blum, Bob Broddus, Josh Hares, Dan Kurzen, Corey Riley, Justin Suhr, Josh Williams, Joe Benedict, Brian Sevey, and Mary Blum.
The group once again braved the icy waters to raise money for a great cause.
Keep in touch with events and happenings in relation to the Skaneateles Central School District by visiting online at www.skanschools.org or following the district's Facebook page at www.facebook.com/Skaneateles.Schools/.