H.S. Jazz Combo Records at Newhouse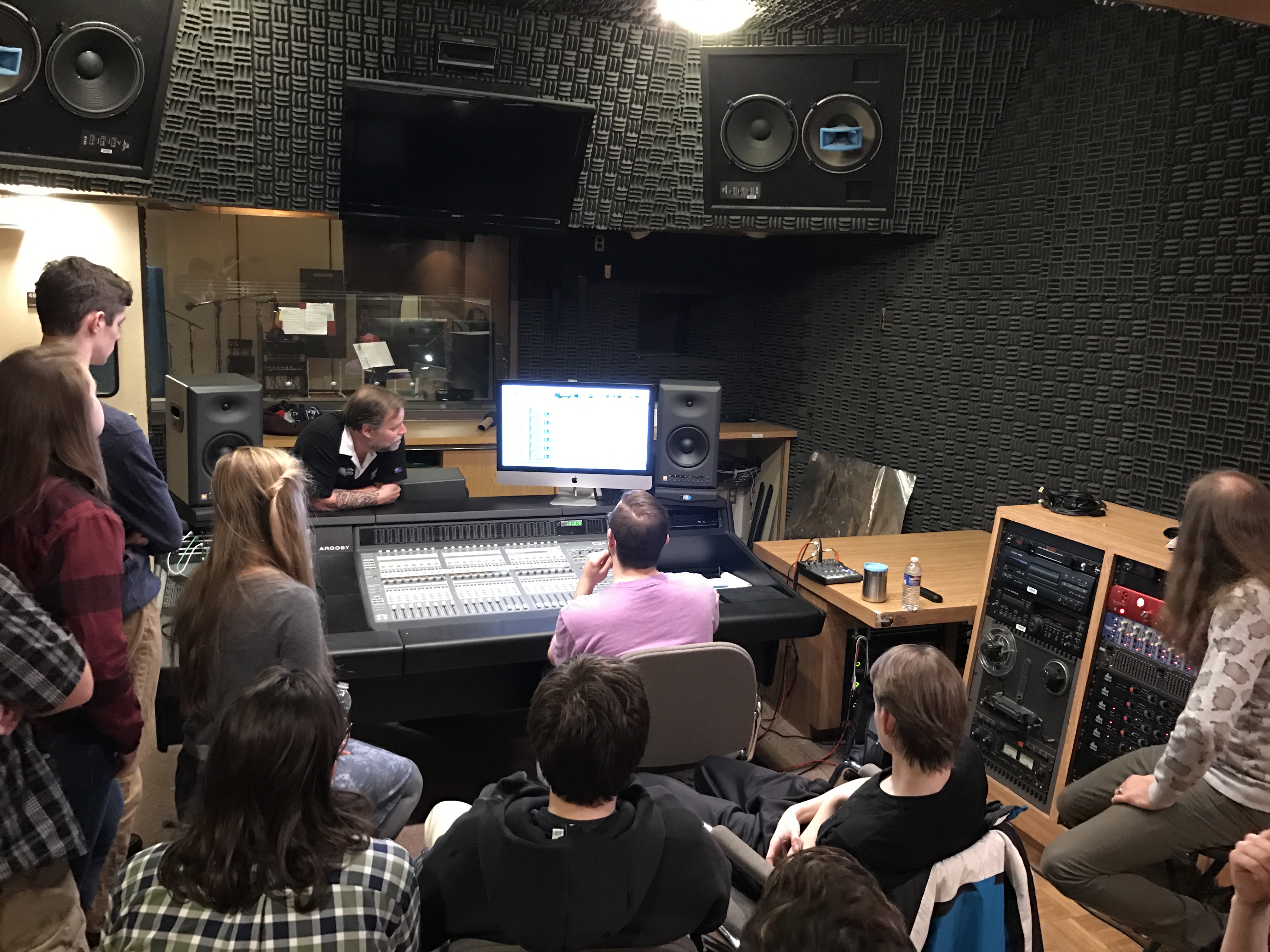 PHOTO - Students were able to learn about and experience all that goes into a live recording session while at Newhouse. (Corey Riley photo)


SKANEATELES, NY (April 10, 2017) – A Skaneateles High School jazz combo consisting of six students recently recorded in the Audio Arts Studio for the Newhouse School at Syracuse University.

Music Technology teacher Corey Riley led the group including students Maddie Van Riper, Katherine Carlile, Ben Kringer, Matthew Oliver, Hunter Estes, and AJ Meyer.

With Van Riper handling vocals; Carlile performed on the saxophone, Kringer the piano, Oliver on guitar, Estes the bass, and Meyer on drums.

The group worked together with the co-director of the Audio Arts program at Syracuse University, Doug Quin.

Quin assisted the students in learning how to set-up a professional recording session, utilize microphones, operate a control room and live room, and produce a post-production mix from a studio recording.

"The students had a blast," said Riley. "They all walked away with real-world experience using the software that they are currently using in Music Technology."

Keep in touch with events and happenings in relation to the Skaneateles Central School District by visiting online at www.skanschools.org or following the district's Facebook page at www.facebook.com/Skaneateles.Schools/.