Girls Ice Hockey Presented Championship Medals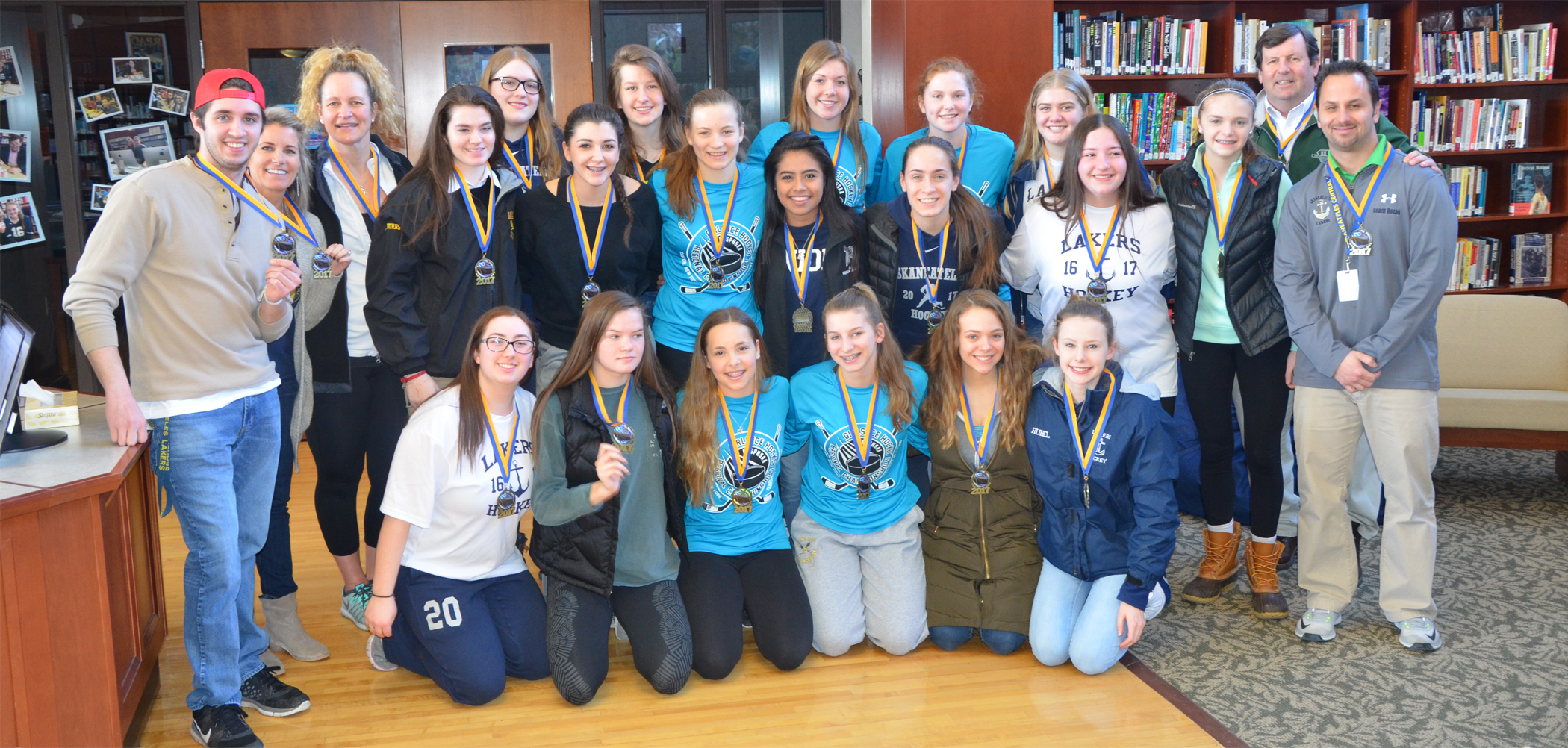 PHOTO - The state champion Skaneateles Girls Ice Hockey team received championship medals on Friday morning from Skaneateles High School Principal Gregory Santoro. (Dan Kapuscinski photo)
SKANEATELES, NY (March 17, 2017) – The undefeated, state champion Skaneateles Girls Ice Hockey team was presented with championship medals on Friday morning from Skaneateles High School Principal Gregory Santoro.
The championship squad, which defeated Orchard Park 5-1 in the state championship final in February to lock a perfect 19-0 season, also ended their campaign as a NYS Scholar Athlete team with a combined GPA of 93%.
Santoro addressed the team before handing out the team's medals.
"Your effort and commitment was remarkable," said Santoro. "The way in which you set your goals and went out and achieved them is a true example of The Laker Way and giving that extra 10%."
Skaneateles Central Schools Superintendent Ken Slentz congratulated the Laker squad as well.
"Winning is great," said Slentz. "But the fact that you not only won and did it as a NYS Scholar Athlete team is what really excites me. You showed the effort and dedication required to be great on and off the ice."
Head Coach Andy Rozak, Assistant Coach Dylan Van Holtz, Athletic Trainer Stacey Patalino, Athletic Director Mike Major, and Athletic Coordinator DeAnn Sears were also presented medals in recognition of the championship run.
Keep in touch with events and happenings in relation to the Skaneateles Central School District by visiting online at
www.skanschools.org
or following the district's Facebook page at www.facebook.com/Skaneateles.Schools/.