Senior Madeline Van Riper Advances to National Shakespeare Competition in NYC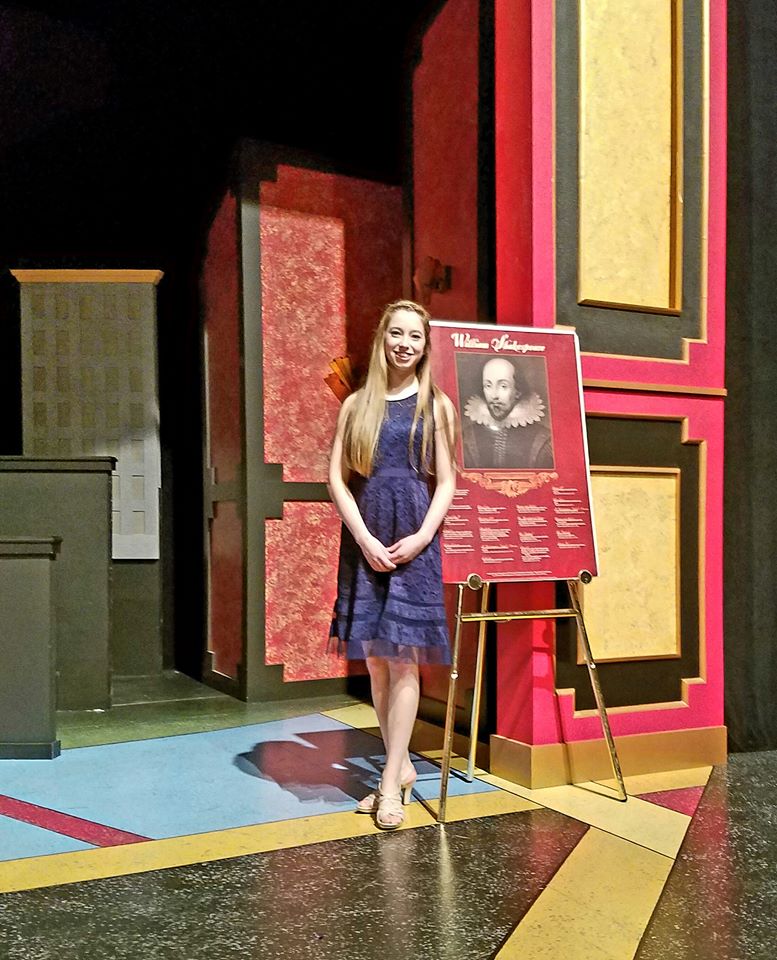 PHOTO - Skaneateles High School senior Madeline Van Riper won the Syracuse branch of the ESU National Shakespeare Competition on Saturday to advance to the National Competition to be held in New York City April 29-May 2. (Janet Clare photo)
SKANEATELES, NY (March 13, 2017) – Skaneateles High School senior Madeline Van Riper took top honors at the Syracuse branch of the English-Speaking Union National Shakespeare Competition on Saturday at the Archbold Theatre in Syracuse, advancing now to the national competition to be held at New York City's Lincoln Center for the Performing Arts scheduled for April 29 – May 2.
The Lincoln Center is the world's leading presenter of superb artistic programming, while being the national leader in arts and education and community relations.
By winning her school's competition, Van Riper earned the right to perform a Shakespeare sonnet and monologue in the regional round last weekend.
An experienced actress and singer, Van Riper chose to perform Sonnet 116, a poem about love in its ideal form.
The English-Speaking Union National Shakespeare Competition provides teachers across the country with a performance-based program for the study of English Language Arts and Shakespeare.
The school-based program serves grades 9-12.
Through the competition, students develop communication skills and an appreciation of the power of language and literature. The competition has engaged more than 300,000 young people since its inception in 1983.
More information will be provided as the national competition nears.
Keep in touch with events and happenings in relation to the Skaneateles Central School District by visiting online at
www.skanschools.org
or following the district's Facebook page at www.facebook.com/Skaneateles.Schools/.