Class of '17 Senior Pasta Dinner to be Served March 10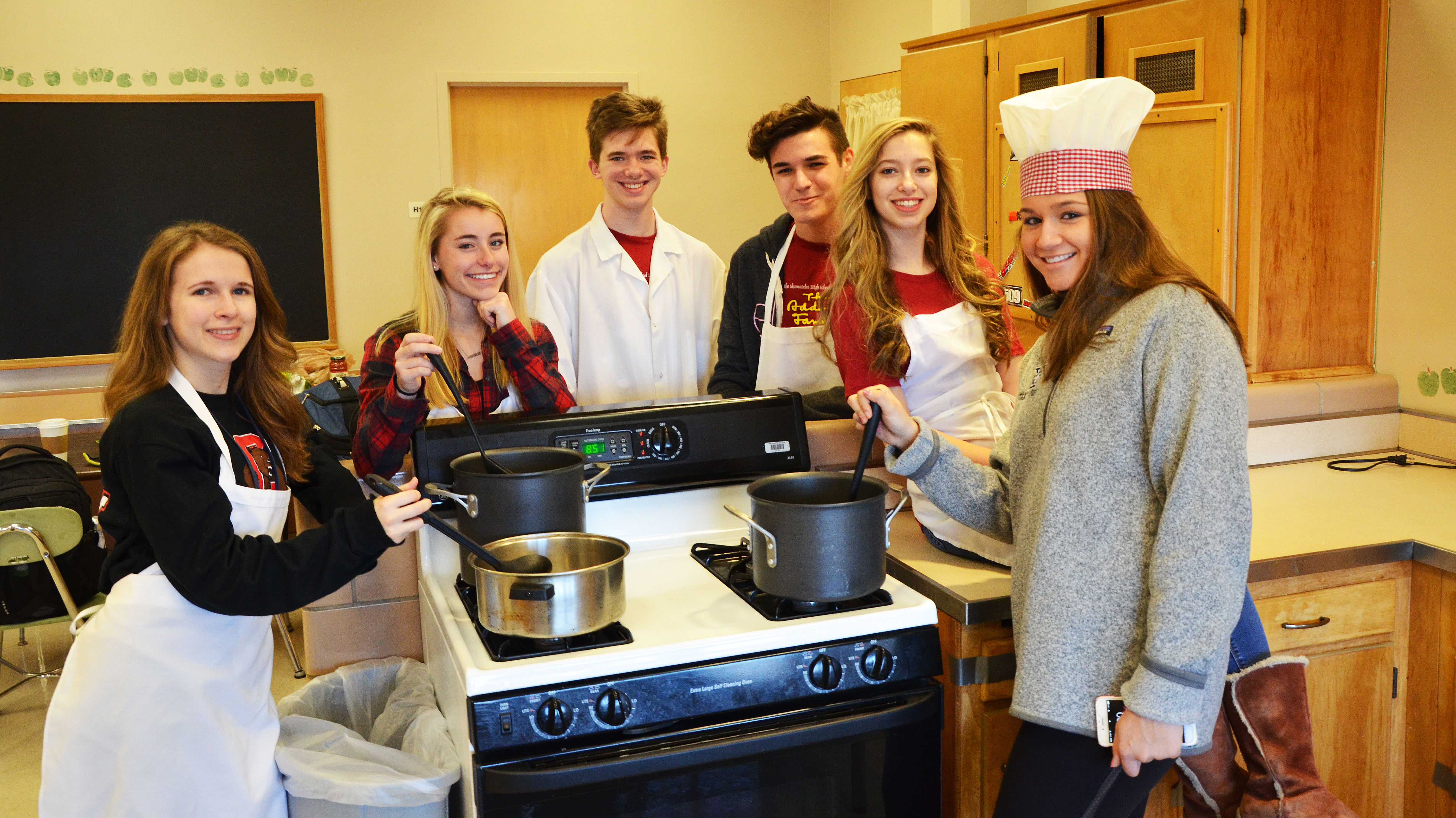 PHOTO - Skaneateles High School seniors Hannah Drake, Kyla Sears, Alex VanRiper, Conor Driscoll, Maddie Van Riper and Taylor Hill are among those seniors ready to serve up some spaghetti at the annual Senior Pasta Dinner on March 10. (Dan Kapuscinski photo)


SKANEATELES, NY (March 3, 2017) – The Skaneateles High School Class of 2017 will be plating pasta dinners on Friday, March 10 from 5 to 8 p.m. in the high school cafeteria.

The evening will include delicious pasta dinners, musical entertainment from the Skaneateles school music department, the annual silent auction, as well as the traditional Sophomore Circus taking place down the hall in the gym for children of all ages.

Families, senior citizens, students and athletic teams are invited to enjoy a pasta dinner with meatless sauce, bread, salad, beverage and dessert. Tickets cost just $6, with children 5 and under free, and may be purchased from a member of the senior class or at the door.

A popular and important community event, all money raised at the Senior Pasta Dinner will help to defray the cost of Senior Ball weekend.

Money raised from the silent auction which will include gift cards, gift certificates for local businesses and specialty craft items, will also go toward Senior Ball weekend.

Following the Senior Pasta Dinner and silent auction, everyone is encouraged to visit the Sophomore Circus in the high school gym.

The single biggest fundraiser for the sophomore class, a portion of proceeds from the Sophomore Circus goes to support the Junior Prom.

A longstanding Skaneateles tradition, the Sophomore Circus provides activities for kids of all ages including the sponge throw, pie throw, balloon shaving, a kissing booth, lacrosse throw, football throw, as well as nail and face painting and more.

Tickets to participate in circus activities are just $0.50 apiece.

Concessions including popcorn and cotton candy will be available.

Keep in touch with events and happenings in relation to the Skaneateles Central School District by visiting online at www.skanschools.org or following the district's Facebook page at www.facebook.com/Skaneateles.Schools/.