"The Addams Family" Tickets Now Available Online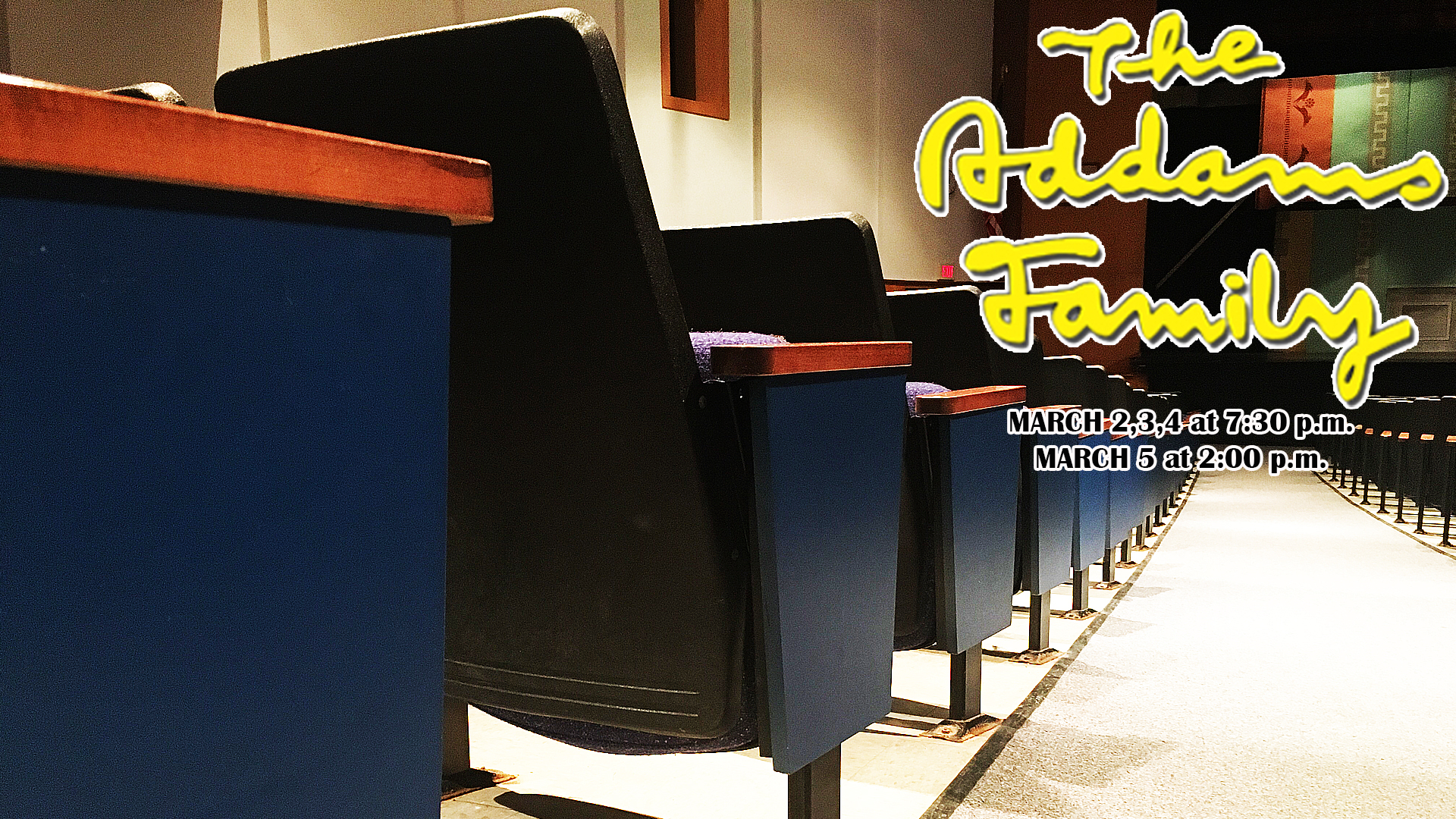 The Skaneateles High School Auditorium will be filled with the sounds of music and laughter as the Skaneateles High School Drama Club presents "The Addams Family", beginning March 2. (Dan Kapuscinski Photo)



SKANEATELES, NY (February 7, 2017) – Reserved seat tickets are now on sale for the Skaneateles High School Drama Club's presentation of "The Addams Family", running March 2-5.

"The Addams Family" is a musical comedy centered on the weird, wonderful, 1960's television comedy series.

The unique, close-knit extended family has decidedly macabre interests and supernatural abilities. As a result, much of the humor derives from their culture clash with the rest of the world.

Those looking for reserved seats to the highly anticipated mid-winter musical can click HERE to purchase. Tickets will also be available at the door for every performance.

The drama club will present a total of four performances for the general public starting Thursday, March 2.

Performances held Thursday through Saturday evening will begin at 7:30 p.m., with a matinee production on Sunday, March 5 at 2 p.m.

A special performance for area senior citizens will kick-off the show week on Wednesday, March 1 at 3 p.m.

Keep in touch with events and happenings in relation to the Skaneateles Central School District by visiting online at www.skanschools.org or following the district's Facebook page at www.facebook.com/Skaneateles.Schools/.