HS and MS students perform at festivals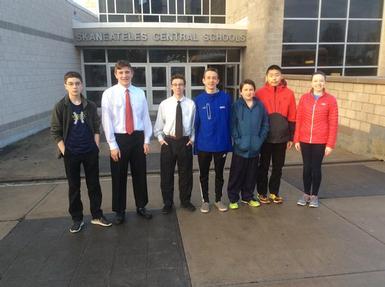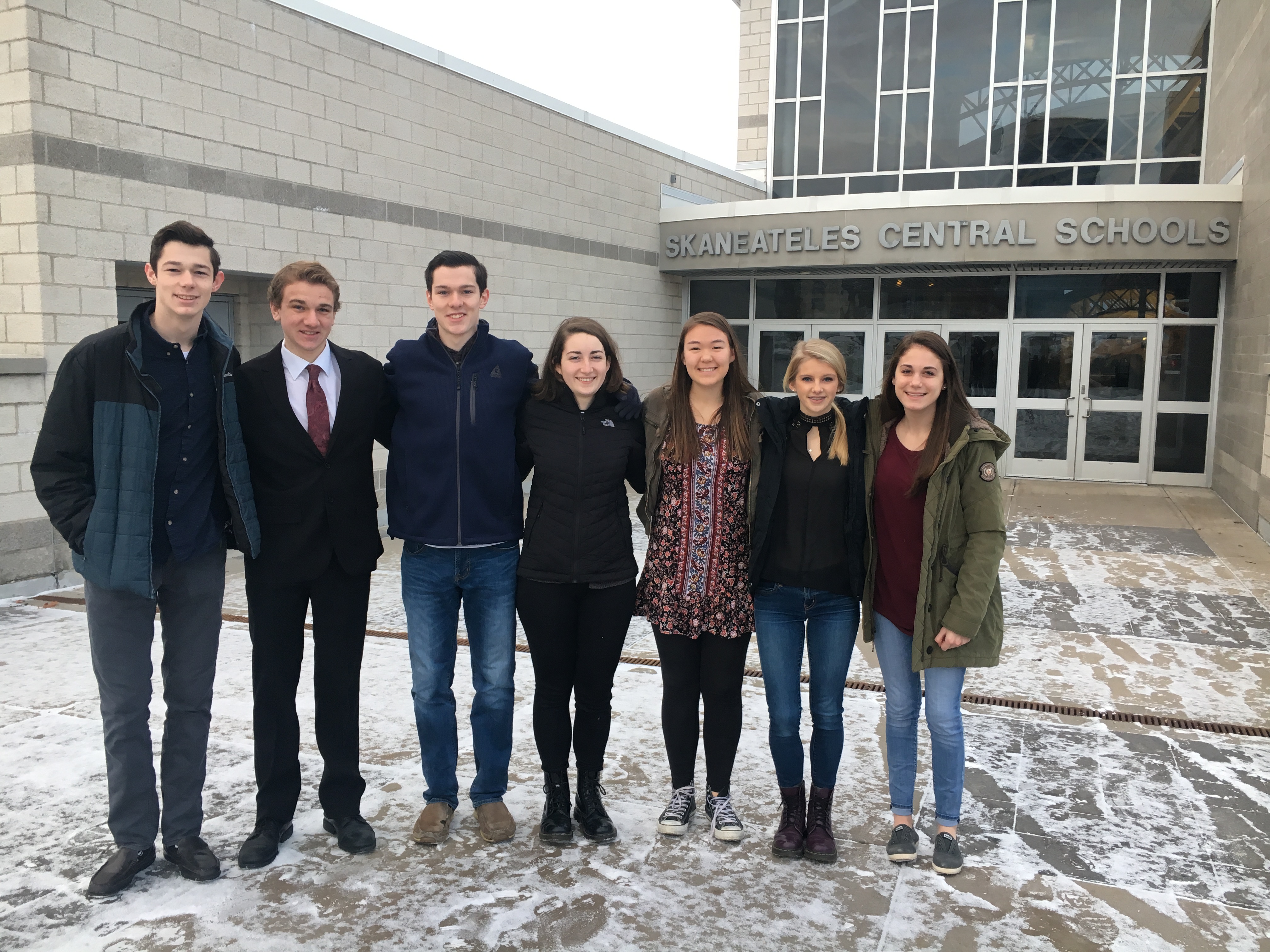 A select group of high school students represented SCS at the 2017 Senior High All-County Music Festival January 13-14 at Fayetteville-Manlius High School and a select group of middle school students attended the Junior High All-county Music Festival January 20 and 21 at Solvay High School.
Attending the Senior high festival were Ben Blackwell, Nolan Meier, Calvin Blackwell, Julia Hearn, Hope Glowacki, Sierra Sander, and Rachel Teixeira. They performed in the All-County Chorus, which was conducted by Jose "Peppie" Calvar, Assistant Professor and Assistant Director of Choral Activities at the Setnor School of Music at SU. The students were selected by audition and performed with students from around the county. Conor Driscoll auditioned and was accepted, was unable to attend due to illness.
Eighth and ninth graders representing Skaneateles at the Onondaga County Junior Music Festival were Jonathan Niebuhr, Ben Euto, Nate Azzam, Ben Kringer, Mac Turcotte, Kevin Guo, Caroline Raymond. Kringer, Euto, Raymond and Azzam were in the chorus; Niebuhr was in the band; Turcotte and Guo were with the orchestra. Josh Pickup was also selected but missed due to illness.

At the high school festival, Julia Hearn won a scholarship from the Onondaga County Music Association (OCMEA). Each year, the Onondaga County Music Educator's Association (OCMEA) awards a one-time scholarship of $1,000 for a graduating High School senior attending an Onondaga County public or private high school. The award is for a student who will be continuing his/her education in music performance, music education, music business, musical theater or another music related field at the college/university level. This scholarship is a competitive award based on musical aptitude and achievement, character, and academic excellence. This year, Hearn was one of three students who were awarded scholarships (the only student from Skaneateles to receive one). In college, Julia plans to major in music with a vocal performance emphasis, within a liberal arts setting.