District News
<< Previous Next >> Viewing 261 - 280 of 620 stories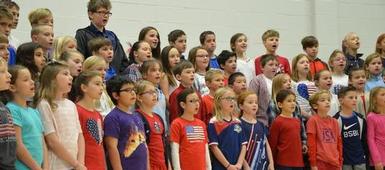 State Street Elementary School Honors Veterans:

SKANEATELES, NY (November 9, 2017) – Students at State Street Elementary School gathered on Thursday morning in recognition of Veteran's Day, honoring three local Skaneateles veterans. Colonel Bill Conole of the US Army, Lieutenant Commander Ron Bourque of the US Navy, and Lieutenant Colonel Dan Bangs of the US Air Force joined State Street Elementary students and faculty for their Veteran's Day assembly. All three veterans were welcomed into the State Street Elementary auditorium by a student led procession of the American flag before the group recited the Pledge of Allegiance. Mrs. Nancy Fortais then directed the State Street fourth grade class as they sang a pair of songs honoring veterans before a slideshow ...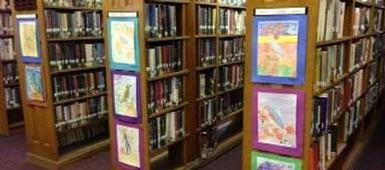 State Street Art Featured in Skaneateles Library:

State Street Intermediate School and the Skaneateles Public Library are collaborating once again! Artwork from fourth and fifth grade students at State Street are showcased in the Skaneateles Public Library through November 24. Stop by for a book and take a look! The Skaneateles Public Library is located at 49 E. Genesee St. in Skaneateles.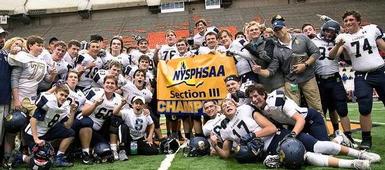 Football Section III Champs; Buchholz to States:

SKANEATELES, NY (November 6, 2017) – The Skaneateles Lakers Football team dominated General Brown inside the Carrier Dome on Saturday afternoon to claim the Section III Class C Football Championship. After trailing 14-7 early on, the Lakers outscored the Lions 59-13 on their way to a 66-27 victory, advancing to the state quarterfinals where they will take on No. 1 state-ranked Newark Valley, the Section IV champion. Lakers quarterback Patrick Hackler threw for five touchdowns and ran for two more in the contest to lead Skaneateles to victory. The Lakers matchup against Newark Valley will take place at 11 a.m. on Saturday, November 11 at Union-Endicott High School. The Skaneateles Lakers girl's Swimming & ...
HS Drama Performances through the Weekend:

SKANEATELES, NY (November 3, 2017) – Skaneateles High School Drama's presentation of Musical Comedy Murders of 1940 officially opens tonight in the Skaneateles High School auditorium at 7:30 p.m. and will run through the weekend. Performances on Friday, November 3 and Saturday, November 4 will begin at 7:30 p.m. with the Sunday, November 5 performance beginning at 2:00 p.m. The play takes place in a mansion in Chappaqua, NY in December of 1940. A brief overview of the show explains that the creative team for a recent Broadway flop, in which three chorus girls were murdered by the mysterious "Stage Door Slasher," assemble for a backer's audition of their show at the Westchester estate of a wealthy socialite. ...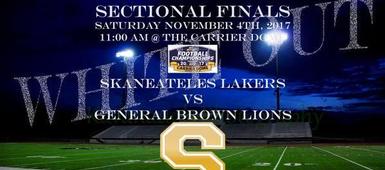 Football, X-Country, Swimming in Sectionals:

SKANEATELES, NY (November 3, 2017) – A total of four Skaneateles High School athletics programs will continue in Section III championship action on Friday and Saturday of this weekend. Girl's swimming & diving will compete in the Section III Class C Championships as a team, with 15 of 21 swimmers and divers qualifying for individual events. The diving portion of the championships took place on Thursday at Nottingham with the swimmers in action on Friday at 5 p.m. in the Skaneateles YMCA. The boy's and girl's cross country teams will take on sectionals on Saturday at 10 a.m. at Vernon-Verona-Sherrill High School. The Skaneateles Lakers football squad defeated Canastota 28-21 in the Section III Class C semi-final on Saturday, earning ...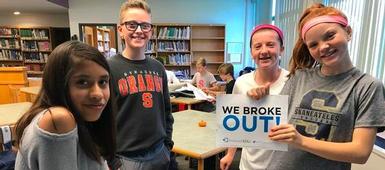 8th Graders Explore Power of Breakout EDU:

SKANEATELES, NY (November 3, 2017) – Mrs. Ranalli's eighth grade students at Skaneateles Middle School recently explored the power of Breakout EDU in the Skaneateles Middle School library. The Breakout EDU system plan was a combined effort between Mrs. Ranalli and middle school Media Coordinator, Kelly Gunderson. The plan was designed to introduce students to their next story, A Retrieved Reformation, featuring a former safecracker. The Breakout EDU kit allows for facilitation of games where players use teamwork and critical thinking to solve a series of challenging puzzles in order to open a locked box. Games are available for all ages and content areas. Students had 30 minutes to crack the code on the box using ...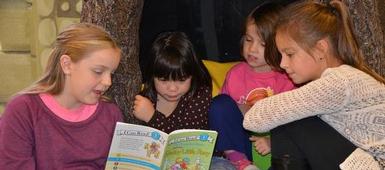 'Book Buddies' Joins Kindergartners, 6th Graders:

SKANEATELES, NY (November 2, 2017) – Waterman Primary School kindergartners joined Skaneateles Middle School sixth graders on Wednesday to read together as 'Book Buddies' in the middle school library. The 'Book Buddies' program is a part of the sixth grade child care unit at the middle school. The sixth grade child care unit is designed to teach students skills that they could use to start their own babysitting business. Classes discuss child development, the importance of play, as well as discipline and the associated responsibilities. Each student then designs and fills a bag full of toys, snacks, and supplies that they can bring babysitting. This quarter the unit included the ...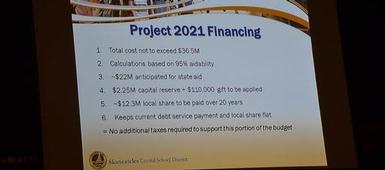 School Board President: Project 2021 Cost?:

Project 2021 – How Much Will the Actually Project Cost? Dear Community members - Last Wednesday evening the district held the third community forum on Project 2021. There were some great questions asked and one was about the actual cost of the project to the tax payers. This is a really important question that I'm sure is on the minds of many people. I know it was for me when we started planning the project! In short, the cost to the taxpayers is about $12.2 million to address the issues in five of our buildings – Waterman, State Street, middle school, high school, and the bus garage. It took me a bit to understand this, so let me try to explain it to you. 1. The total cost of ...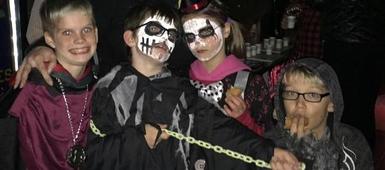 Haunted Hallways Fundraises for Hurricane Victims:

SKANEATELES, NY (November 1, 2017) – Skaneateles Central School's Haunted Hallways was another success, as hundreds of visitors took to Lakeview Penitentiary in the high school commons, raising $512 to help hurricane victims through a Rotary/Interact Club partnership with ShelterBox USA. Skaneateles High School Interact Club students once again turned their high school hallways into Haunted Hallways for the 8 th annual Halloween event held on Tuesday evening, treating the community to a ghostly place that provided plenty of frights and surprises. Donation boxes at the event described the relief that ShelterBox USA brings to people affected by disasters such as hurricanes, earthquakes, flooding, or conflict. Along with other Rotary ...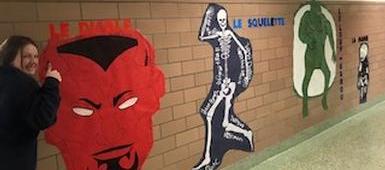 French Class Explores Adjectives with "Creatures":

Mrs. Taylor's French 3 class explores their adjective studies through the use of creatures from "La Veille de la Toussaints" (Halloween). They have decorated the World Language hallway with adjectives to describe creatures such as La Sorciere (Witch), Le Loup-Garou (Werewolf), Le Montsre (Monster), La Momie (Mummy), Le Diable (Devil), Le Squellette (Skeleton, and Le Zombi (Zombie). The drawings will also be featured in this year's Haunted Hallways, which takes place tonight (Oct. 31) in the hallways of the high school from 6:30-8:30 p.m.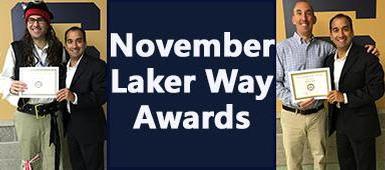 Look who was Caught Giving Their Extra Ten Percent!:

We're all doing it, but please join us in congratulating the staff member(s) nominated for The Laker Way award for October 2017! STACEY PATALINO (not pictured) I am officially nominating Stacey Patalino for giving her extra 10 percent in helping a student from an opposing school with a traumatic injury during a football game. COREY RILEY I'd like to nominate Corey Riley for the Laker Way Award. He is one of the hardest working teachers I know, is always positive, and never too busy to lend a hand. He inspires our Music Ed. department. DOUG LEWIS I would like to nominate Doug Lewis for the Laker Way Award! Time and time again, Doug goes out of his way to ensure the learning of not just his students, but all students. ...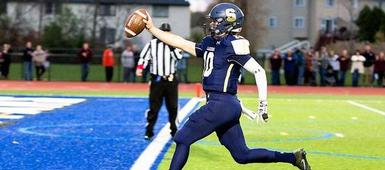 Football Moves to Sectional Final in Carrier Dome:

The Skaneateles Lakers football squad defeated Canastota 28-21 in the Section III Class C semi-final on Saturday, earning a trip to the Syracuse University Carrier Dome this Saturday, November 4 to take on top seeded General Brown in the sectional championship game. Down 21-14 at halftime, Skaneateles scored in the third quarter to tie the contest before Nick Wamp took a 10-yard pass from Patrick Hackler and turned it into a 65-yard score, hurrying down the right sideline, to take the lead 28-21 with just 2:37 left in the game. Wamp's score was the difference maker, sending Skaneateles to the Carrier Dome for its first Section III championship final in five seasons. Wamp caught 8 passes on the day for 189 yards and two scores, while Hackler threw for 367 yards and three ...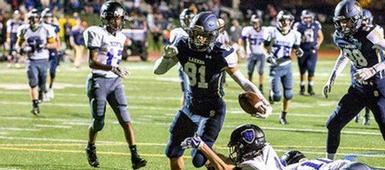 Football, Volleyball Prep for Section III Contests:

The Skaneateles Lakers football team and girl's volleyball team are preparing for Section III playoff contests this weekend, with the volleyball team in action on the road at Solvay beginning at 5 p.m. on Friday as the football team takes on Canastota at 5 p.m. on Saturday at CNS. The volleyball team is contending in the opening round of the Section III Class B tournament, entering as the No. 5 seed in the six team playoff. If the Lakers win they will advance to take on top seeded Westhill on November 1 at 6 p.m. The Lakers football team is coming off a 48-6 victory over Little Falls in the quarterfinals of the Section III Class C playoffs, with No. 3 Canastota now in their sights. The Lakers are the No. 2 seed in the playoffs and a win on Saturday means a trip ...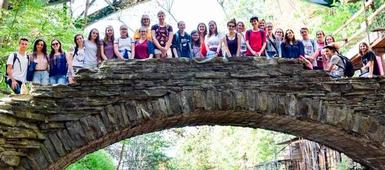 Students Experience Johnson Museum of Art:

SKANEATELES, NY (October 26, 2017) – In a joint effort between the Skaneateles High School English and Art departments, students in the art classes of Jessica Sawchuk and Tracy Hale, as well as in the writing class of Aisha Mcconochy recently took a trip to Cornell University to experience the Johnson Museum of Art. The trip was an all-day experience with students interacting with and taking in various works of art, photos, installation spaces, nearby gorges and even Vietnamese food before heading back to Skaneateles. The day started with a trip to the Japanese garden as students stopped to draw sketches or take photos before viewing a photo show called Silsila . The show Silsila , which means link in Arabic, consists of several photographic series and ...
MS Students Train Teachers in Google Lessons:

SKANEATELES, NY (October 26, 2017) – In a reversal of roles, Skaneateles Middle School students were recently put to the task of training teachers on the usage of Google. Last year, Heather Buff's fifth grade class went to each third grade classroom at State Street Elementary School to teach students how to log into Google and how to use Google Docs and Slides. This year, Skaneateles Central Schools saw the need to provide Google training to its elementary faculty, and decided to enlist the help of Mrs. Buff's former fifth grade students, who are now sixth graders at the middle school, to serve as teaching assistants. Now serving as Technology Integration Specialist for the district, Mrs. Buff and her former students ...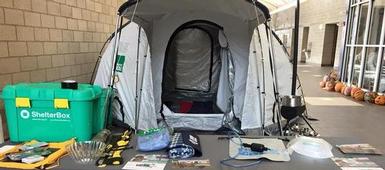 Interact Club Sponsors ShelterBox Display in HS:

Below are photos of Skaneateles HS and MS students viewing a display called ShelterBox, set up in the High School Commons. Shelterbox is an international relief charity that provides immediate assistance to people affected by disasters such as earthquakes, volcanic activity, flooding, hurricanes, cyclones, tsunamis, or conflict. In partnership with Rotary, ShelterBox is assisting people throughout the world, said Tom Deuson, a Rotarian who met with Skaneateles students as a part of the display. The display is sponsored by the Interact Club, which is affiliated with Skaneateles Rotary, which has purchased two of the $1,000 shelters so far. Donations to this year's Haunted Hallways will go toward ShelterBox.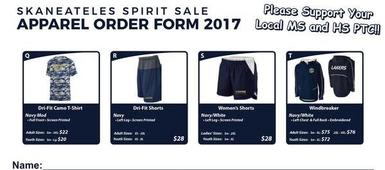 Skaneateles Schools Spirit Wear Order Form:

Below is the 2017 Skaneateles Central Schools Spirit Wear order form. A printable version is also attached so that you can fill out the order form. All orders must be turned in by November 13. This fall fundraiser benefits both the Middle School and High School PTC. PRINTABLE Order Form Page 1 PRINTABLE Order Form HERE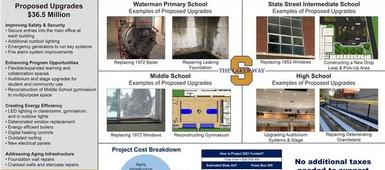 Project 2021 Community Forum on October 25:

SKANEATELES, NY (October 23, 2017) – The Skaneateles Central School District will present another Project 2021 Community Forum on Wednesday, October 25 in the Skaneateles High School Auditorium, beginning at 7 p.m. The Forum will include a question and answer session, as well as an opportunity for guests to tour campus. The Forum and Tour will provide an opportunity for district residents to ask questions in regards to Project 2021 and look inside what the district's advisory committees, faculty and staff, and professional advisors have been working on for many months to maintain and improve Skaneateles Central School's facilities. With a scope summary for each building now in place, the October ...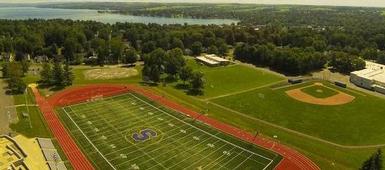 UPDATE: HS Athletics Surge into Postseason Play:

SKANEATELES, NY (October 20, 2017) – After a stellar regular season, several Skaneateles High School Athletics teams have surged into the post season including boys & girls soccer, boys & girls cross country, girls tennis, girls volleyball, girls swimming and diving, and football. The boys soccer team, which finished the regular season third in the OHSL Liberty National division (11-6, 6-4), entered the Section III Class B boys soccer tournament on Wednesday as the No. 5 seed in the 16-team tournament, facing Homer to begin their postseason campaign. Skaneateles dominated from the first whistle, winning the contest 3-0 with goals from Jeremy Castle, Maximillian Moss, and Thomas Reed. Luke Peterson completed the shutout in ...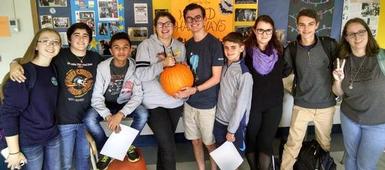 Interact Club Preparing for Haunted Hallways:

Skaneateles High School Interact Club students are busy preparing to turn their school into Haunted Hallways for the 8th annual Halloween event. This year's theme is the Haunted Hallways of Lakeview Penitentiary … a ghostly place that promises to surprise and frighten anyone brave enough to join a tour. It is on Halloween night from 6:30 p.m. to 8:30 p.m. (Tuesday, October 31) in the Commons area between the HS and MS. Please enter at the Commons only. Cider and donuts will be served by the Skaneateles Rotary Club. Donations welcome. Proceeds will go to help hurricane victims through a Rotary/Interact partnership with ShelterBoxUSA.
<< Previous Next >> Viewing 261 - 280 of 620 stories